St. Petersburg Vehicle Transport Companies | Get A Free Vehicle Transport Quote | Save 30% Compared To Our Competitors
---
Our Local St. Petersburg Vehicle Transport Office
Address: 360 Central Ave, Suite 800, St. Petersburg, FL 33701
Phone: (727) 800-8033
---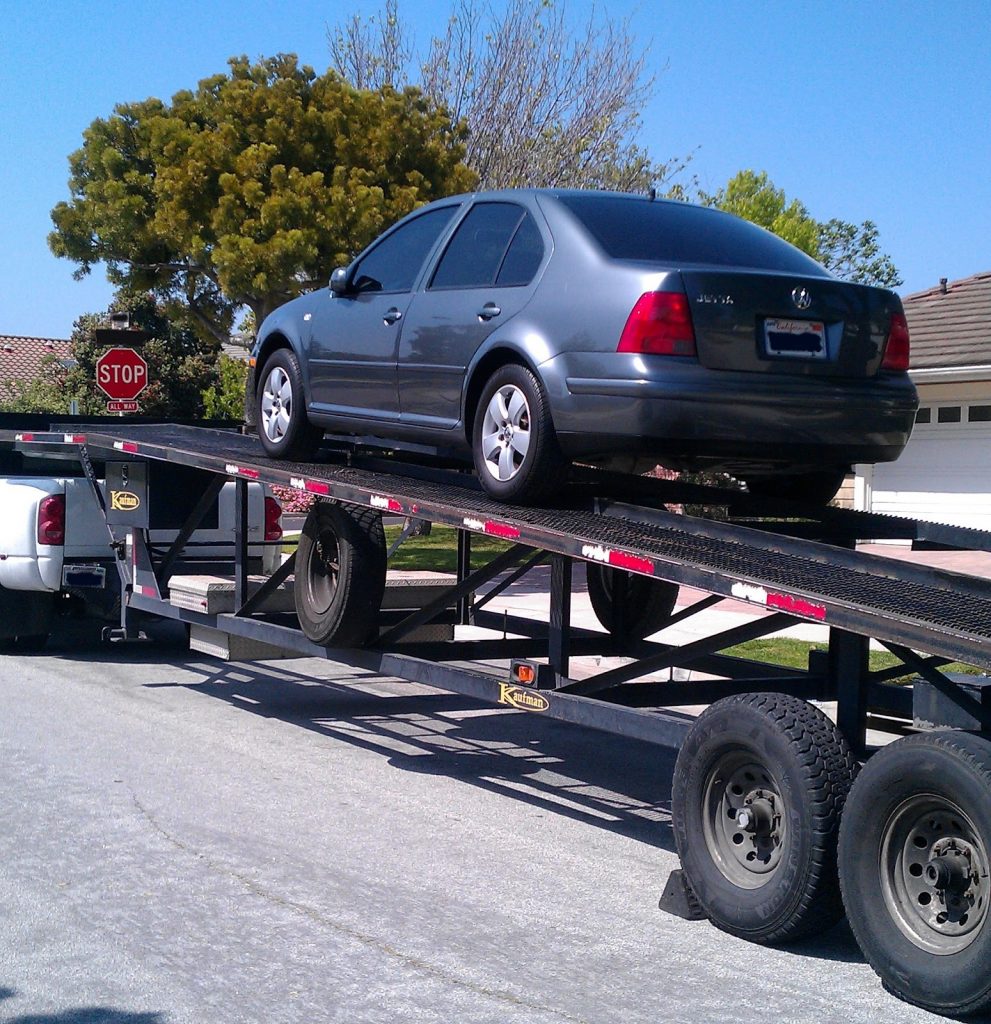 How To Ship A Car To/From St. Petersburg, FL
Vehicle transport services in St Petersburg, FL, do exactly what you would expect: ship your vehicle from one location to another of your choosing (usually your home address). However, for some, these services can be a little confusing.
Fortunately, this page has answers. Here's everything you need to know about how to ship a car, the car shipping services that we offer, and why Vehicle Transport Services should be your top choice.
How To Ship A Car
Getting a car shipped to a location of your choice is surprisingly easy, particularly when you work with us. Here's what you need to do:
Step 1: Contact Us
The first step is to contact us and tell us that you're interested in using our car transportation services. If you know the mode of shipping you would prefer, the type of vehicle that you want to move, and the distance, then you can apply for a free, no-obligation quote immediately.
Step 2: Select The Type Of Transport You Want
The next step is to tell the shipping company what type of transport you want. Open transport is the most cost-effective. Vehicle shipping professionals place your car on metal shelves on a car transporter, along with up to eight other vehicles. The benefit is that you pay a lower price. However, the cost is that your vehicle will be exposed to the elements, including dust and grit kicked up from the road.
The next level up is covered vehicle transport. Here, we place your car on an open transporter along with other vehicles, but give it extra protection from the elements using canvas material.
The most secure option is enclosed vehicle transport. This is where we place your car in a fully-enclosed truck before shipping it to its destination, either solo, or with other vehicles. This method protects the car from snow, hail, rain, and road debris but, as you might expect, it is more expensive than conventional open transport. Typically, people use it for luxury and exotic vehicles, but you can still benefit from it if you want to move a regular vehicle.
Step 3: Choose Your Delivery Option
After choosing your transport method, you can choose a delivery option. We offer two kinds of vehicle delivery: terminal to terminal, and door to door.
Terminal to terminal vehicle delivery is a high-volume shipping option that car companies use to lower the per-unit cost of each vehicle transported. Vehicles go onto car transporters at pre-arranged terminals which then take them to a second terminal, or unloading zone. Transporters avoid "last mile" delivery costs, so the overall price remains low.
Door to door vehicle shipping transports your vehicle between two locations of your choice, usually the dealership and your home. It costs more, but is also extremely convenient. It avoids any hassle involved in picking up your vehicle from a nearby terminal or loading zone.
Step 4: Schedule Your Pickup
After asking the vehicle transport company any burning questions you may have about their services, the next step is to schedule a pickup and then get your vehicle delivered to any location in the St Petersburg, FL area. You can move a vehicle from your home or business premises to another location, or to them – it's your choice.
If you choose terminal to terminal delivery, you will need to make sure that you deposit your vehicle at the loading zone in good time. Avoid missing the departure time as you could lose your deposit.
Step 5: Pay The Deposit
Deposits give car transport companies security. It's a financial commitment that signals that you intend to use their services, giving them confidence to reserve a slot on transport vehicles for you. Paying a deposit also lets you lock in the rate you pay.
Vehicle Transport Services is celebrated throughout St Petersburg, FL, for our competitive rates and low initial payments. Call us for a quote before finalizing your order.
Step 6: Pay And Wait For Delivery
Once you pay (and deliver your vehicle to the loading zone, if using terminal-to-terminal transport), all you have to do is sit back and wait for the arrival of your vehicle. While it is in transit, you'll receive regular updates, informing you of progress, and once it arrives, you or another recipient simply signs the Bill of Lading to release the vehicle.
Why It's Best To Choose Vehicle Transport Services
It is more expensive to ship a car than it is to drive it to its destination, so why pay for such services?
There are three main reasons:
It doesn't add any mileage to the vehicle (which is a motivating factor for business customers and dealerships)
It is less time-consuming
It is safer for both you and your vehicle
Furthermore, the actual price difference between driving a vehicle and getting it shipped is lower than many people expect. Once you factor in the value of your time, food, fuel, and hotel stays, the actual price difference between doing it yourself and using our professional service to do it for you is very little.
If the vehicle you want to move is a long way away, it may actually turn out cheaper to pay for a one-way transportation service than to make the round trip to collect it. The total distance traveled is half.
There are other reasons to choose use, too.
We Beat Out Competitors' Rates By 30%
Thanks to the way we do business, we can transport your vehicle in St Petersburg, FL, for up to 30% cheaper than other providers, and often more.
We're Committed To Protecting Your Vehicle
Our drivers transport your vehicle to its destination, ensuring safety at all times. This way, we guarantee that it will arrive in the condition it left in.
We Ship Anywhere In The Country
Unlike some vehicle transport companies, we let you ship anywhere. Just tell us where you'd like us to send your car. It's that simple.
Common Vehicle Transport Routes To/From St. Petersburg, FL
Ship A Car From Albuquerque, NM to St. Petersburg
Ship My Car From Los Angeles To St Petersburg
Vehicle Transport To Jersey City, NJ
Cities In Florida Where We Have Office Locations
Tampa | Aventura | Fort Lauderdale | Fort Myers | Fort Pierce | Jacksonville | Jupiter | Miami | Palm Beach Gardens | Ponte Vedra | St. Augustine | St. Petersburg | Tallahassee | West Palm Beach | Weston