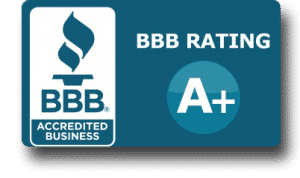 How To Ship A Car | Get A Free Vehicle Transport Quote | Save 30% Compared To Our Competitors
---
How To Ship A Vehicle From One State To Another
Do you need help shipping a car from one state to another or across the country, but feel slightly overwhelmed? Here's the complete guide you need.
Relocating from one geographical location to another, international trading, purchase new/luxury vehicles — to meet personal and business needs, carrying out certain business operations, and many more are part of the reasons why we cannot live without auto transporters. Vehicle Transport Services saves you the hassle of having to drive your car a great distance.
Research according to the World Health Organization WHO, states that one of the results of excess stress is deformity and death. Meanwhile, year after year, 53 percent of Americans report personal health issues as a result of stress, and a whopping 70 percent of these stress is as a result of immoderation of unrelieved activities, such as long distance drive.
In addition, while some 90 percent of road accidents have been traced to human error, 30 percent of the most fatal accidents are caused by fatigue and drowsiness of the drivers.
Realistically, an intercity drive can be highly exhausting, not to talk of an interstate or international drive. Howbeit that, with Vehicle Transport Services, you can save yourself from this health and life risk, while you bank on us to deliver your vehicle(s) in due time!
When choosing Vehicle Transport Services, we take care of the entire auto transport process. From the first initial phone call to the delivery at your doorstep, and make it fast, easy and simple.
It doesn't matter if you are looking to transport your POV, SUV, ATV, RV, motorcycle, military vans, or corporate cars from one state to another or cross country, we have a few easy steps to make it happen quick, easy and affordably.
How To Ship A Car To Another States | Steps 1 – 9
Step One: Do An Exclusive Research
The first and most important step is to do an exclusive research online about auto transport services. By doing an exclusive research, there are two main points you need to consider.
Company Research
Prices/Quotes Research
Company Research:During this research, what you want to do at first is to create an extensive list of interstate and international car transport services and auto transporters that you're considering using.The internet is a great resource when it comes to finding car-shipping companies. And the companies' websites will describe their services and qualifications.
Use search engines to make your research. Don't also forget to read reviews on sites like BBB.org, FMC.gov, as well as public forums. This will help you guarantee that you're choosing the best auto transport service out of many options.Lastly, check each auto transport company's qualifications and certifications. Check to be sure the company is licensed, insured and bonded.If you're interested in reviewing and comparing shipping brokers, you can make use of this search function provided by Car Shipping Carriers.
Prices/Quotes Research:If you are struggling to choose between different auto transport companies, a quick quote research/comparison can help you a choice that fits.It is important to note that the cost of shipping a vehicle from one state to another and cross country varies (Size of the vehicle, destination, vehicle's condition, shipping option, and many other factors).Howbeit that, at Vehicle Transport Services, we provide you with the most competitive and realistic quotes, with no hidden fee during and after the shipping process.
Step Two: Reach Out To The Car Shipping Company You Choose To Engage
After deciding on the car shipping company to entrust your vehicle to, the next step is to reach out.
There are several ways you can reach out to the auto transport company of your choice. Look them up on their website, through their contact form, their service number, and so on. For example, some auto transport companies offer service discounts periodically to their loyal followers on social media.
Step Three: Pick The Carrier Option Of Your Choice
Depending on the value of your car and your pocket, you'll have to choose between two options:
Open auto transport or Enclosed auto transport
Open Auto Transport: Open auto transport is a form of shipment used by many vehicle manufacturers and dealers throughout the country. They are those trailers you see driving down the road stacked with cars parked closely using large semi trucks.Apparently, the cheapest way to ship your car is through open-air auto transport, and it is also the most common and one of the most reliable means of moving vehicles. The open-air transport system is a one size fits all, vehicles of all sizes can be accommodated on this carrier and they carry many vehicles at a time. This factor is responsible for the reduced cost and that is why it is readily available and highly economical.While typically cheaper, open auto transport can expose your car to damage from the elements beyond the transport company's control. Think of all the weather and highway rocks that can damage your car. If your vehicle is particularly valuable, you may want to try the next option.
Enclosed Auto Transport: If you are looking for high-class auto transport, with utilized special shipping trailers and high-security equipment, then the enclosed auto transport option is for you. Enclosed transport, which comes in a hard- or soft-sided version that is able to protect your prized possession from road debris and rocks, carries only a few vehicles at a time. As a result, you can expect to pay more for shipping your car.
Step Four: Select Your Delivery Option
What is next is to decide on the kind of delivery option you'll prefer.
Terminal to terminal auto shipping
Door to door auto shipping
Terminal To Terminal Vehicle Shipping: Terminal to terminal auto shipping is used by high-volume car shipping companies and can be utilized for a cheaper way to transport your vehicle. When choosing terminal to terminal auto shipping, your vehicle is loaded and unloaded at a prearranged loading zone (known as terminal) in order to make the process easy and organized.
Door To Door Vehicle Shipping: Door to door auto shipping, as the name implies, picks your vehicle from your doorstep, and delivers it at the doorstep of the new destination. A door to door auto transport is very common and is the most convenient way to ship a vehicle. With our door to door service option at Vehicle Transport Services, we save you time and hassle of coordinating a drop-off and pick up location and ensure you get the best taste of comfort. Keep in mind that with the added convenience and peace of mind offered, the door to door auto shipping service is slightly more expensive than terminal to terminal auto shipping service.
Step Five: Ask Your Final Questions From The Car Shipping Company:
This time, you should speak with the carrier, once they are established. Ask questions until you feel comfortable with their services and the price that the transportation will cost.
You can ask questions like:
"Do you offer estimates with no obligation?"
"Your price quote: Does it contain everything or there will be additional/hidden costs?"
"What is the assurance that my car gets delivered within the time limit?"
"Where will the vehicle be stored or parked overnight?"
Ask about insurance: On most occasions, auto transport companies will offer this to you either through their own existing program or through a company they work with. Make sure you know what the insurance covers. Are you purchasing a policy for total loss or all risk? And when exactly does the insurance coverage start?
You can also ask the company for their license and certification. The truth is any auto transport company that is utterly accredited will be glad to show it all the time.
Also, you get to know when they are looking to pick up your vehicle and an estimated day for delivery.
Step Six: Inspect Your Vehicle While You Schedule A Pickup:
Although all auto transport companies should inspect your vehicle before picking it up, it is highly recommended that you do your own in-depth inspection so you can fix anything you should fix before the car gets to your new location.
Most of the time, the auto transport company will contact you and let you know when they have an open slot for your shipping demand. The company will give you, specifically, a week's notice before your car will be ready to ship. Meanwhile, if you want your vehicle to be shipped that instant or on a specific date, you should make it known to the transport company (Oh dear, be ready to pay more 😉).
Most companies will provide you with a terminal location to drive your car to on the day it ships, be sure to get there on time to avoid any disappointment. Or if it's a door to door service option, ensure that your car is all set, ready to go by the pickup time.
Step Seven: Pay Your Deposit:
The next step is to have your deposit paid. By paying your deposit, you can ensure that you locked into the given rate and everything is handled.
A partial payment is due at booking, then you're to pay the remaining balance directly to the transporter at the terminal where you ate to pick up your vehicle or at your doorstep. As there are various types of payment options, a reliable auto transport company, with customers in mind, should be able to utilize different types of services to accommodate your preferred method to pay.
Howbeit that, Vehicle Transport Services provides the most efficient process to initiate payment. We also offer the most competitive and realistic rates in the industry. Our instant online calculator/quotes generator determines your rate based on all factors that affect the shipping price.
Step Eight: Trust Your Choice. Zero Worries!
The next step is to trust the car shipping company you choose to work with. If you've done your research, looked up reviews on the company, asked all your questions, and you have decided to employ the service if the car shipping company, then you have to trust them to make your auto transport experience a great one!
Step Nine: Accept Your Delivery:
The final step is to accept your delivery and pay for the carrier in cash or certified funds. You will be sent details on tracking information for the truck transporting your vehicle, and you will receive notice prior to the arrival of your vehicle at the terminal or delivery at your doorstep.
At this point, you have gone over the Vehicle Inspection Report or Bill of Landing, and the vehicle is in the same condition it was when the car was first picked up.
Sign the necessary papers to finalize the shipment. It is also required to give your reviews about the company's service – this will help them serve you better next time.
How To Transport A Car| Solved: Last Words
Choosing the wrong auto transport service would cost you so much than you can ever imagine and at some instances, vehicles or vehicle parts can be taken hostage by the auto transport company until the owner honors the new demand and decides to pay up.
How to transport a car? It's simple just as long as you're working with the right company. That is why Vehicle Transport Services is the ideal choice for you. Our network is the best in the business and can meet any demand needed in the car shipping industry. Give us a call if you need any more clarification or have additional questions about "How To Transport A Car" or input your data in our quote box to receive your auto transport quotes for free.
Do not hesitate to take a look at our genuine customers' review, and you'll realize why we are called the most reliable auto transport service.
*If you found this post useful, don't forget to share it with your friends and family. Sharing is caring!