Get A Free Vehicle Transport Quote Instantly Online | Save 30% Compared To Our Competitors
---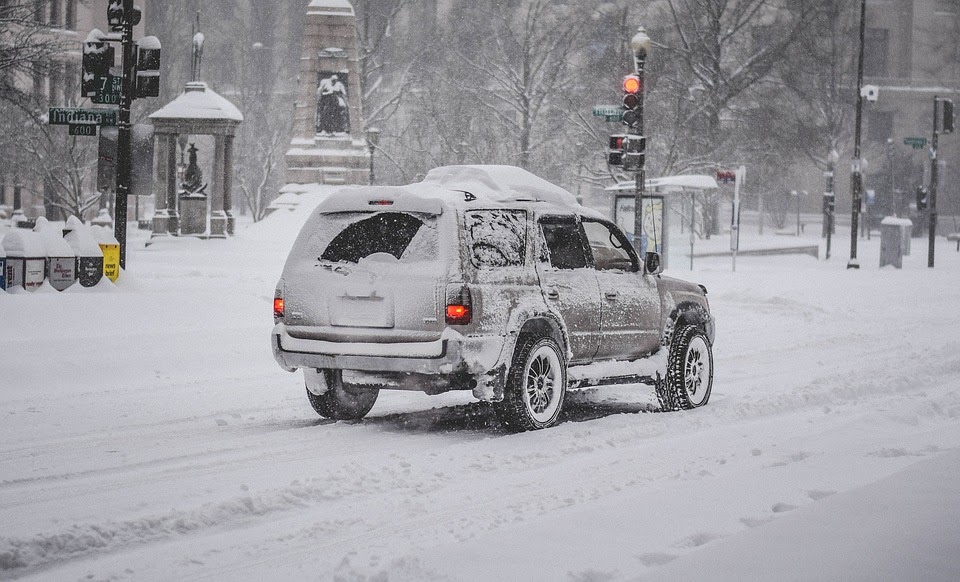 When Is The Best Time To Ship A Vehicle?
In today's world, we are always looking for the best price or best time to do something. So, when is the best time to ship a vehicle? The shortest answer is mid Spring or early Fall. However, the longer answer does require more information. Keeping reading to learn more and make sure you can get the best pricing for your specific vehicle transport need.
There are times when you have to transport a vehicle from one city to another, a state to another or cross country. Probably you just got your permanent change of station, PCS order and you need to ship your military vehicles, or you've just acquired your classic or luxury vehicle online from a private dealer or a dealership in another state or country, or you need to transport a vehicle to a family member.
Shipping a vehicle is a daunting task, there are a lot of things to consider.
Of course, you can easily get in touch with hundreds of auto transport companies online, but finding a trustworthy and reliable vehicle transport service is great gain!
Vehicle Transport Services is one of the most reliable auto shippers you can find. We've been in service for over seven years now and we provide a vast variety of vehicle shipping options to private, public, students and military personnel. Our drivers have been professionally trained with defensive driving courses and great skills to handle any kind of vehicle throughout the journey.
If you're in the United States of America or nearby locations, and you are looking for the best time to transport your vehicle (short or long distance), then you're in the right place!
Shipping a vehicle is not the same as shipping a package. You'll need to plan well in advance to find a reliable auto shipper, determine the best time to ship your vehicle, and know the timeframe required for loading and delivery to find the cost to ship you car.
Related article: What Is The Best Way To Ship A Vehicle.

What is the best time to ship your vehicle?
"The best time to ship your vehicle is never immediately." However, booking a last-minute auto transport service to help you ship your vehicle instantly is sometimes possible, but it's never going to be cheap. Never! That's why it is recommended to get in touch with Vehicle Transport Services at least a week ahead.
At Vehicle Transport Services, we are experts in a vast variety of vehicle shipping options. Open, Enclosed truck, Heavy truck transport, motorcycle shipping, boat transport, Military auto transport, RV transport and lots more. We strive to provide the most competitive and realistic vehicle transport quote in the industry. We help you save money and give you peace of mind with our premium services.
Below, therefore, are some factors to consider when determining the best time to ship your vehicle:
Season & Holidays:
When determining the best time to transport your vehicle (intercity or interstate), the first factor to consider is the season. It is important to note that the season in which you are looking to have your vehicle transported can cause a price change. Usually, the summer months cost a little more because of the higher cost of gas/diesel. A higher cost can also be attributed to hazardous weather such as a snowstorm, hurricane, ice-filled roads, and the snow-capped mountains during the winter.
Also, transporting a vehicle around major holidays such as the 4th of July, Christmas, New Year, etc. can have an added cost due to hauler availability.
Auto-shipping option:
Apparently, depending on the value of your car and how much money you have to spend on auto transportation, you'll have the option of either
Open-air auto transport
Covered auto transport
Enclosed carrier auto transport, and
Solo shipping.
Open Vehicle Transport Option:
Open transport is the cheapest way to ship a car. This is because there are more open carriers on the road than any other and they can handle almost any vehicle.
This is the fastest and most economical way to ship a vehicle. Your vehicle will be loaded onto an open truck, along with 5-8 other vehicles, and transported to your destination. Irrespective of the size of your vehicle, it can be accommodated in the open-air carrier.
Covered Transport Option:
Covered Vehicle Shipping option is used for mid to high-end vehicles that are looking for added protection while the vehicle is being transported. The price point is just a little higher than open vehicle transport, but there are fewer vehicles being shipped and quicker turnaround time for the customer.
Enclosed Vehicle Transport Option:
This is for high-end vehicles, show cars, and racing vehicles. This service is the most expensive but has the most secure way to ship a vehicle.
Enclosed auto transport carriers utilize special shipping containers that require specialized security equipment and measures to be taken to both secure the vehicle and protect it from the elements. This includes certain harnesses and ropes to minimize vehicle movement and road shock.
Solo shipping:
Just as the word implies; (Solo: "for or done by one person alone; unaccompanied" – Oxford).
This means the auto transport company will ship only your vehicle in the carrier. Most cars transported alone by auto transporters are always carried on special containers and with very special care. It is important to note that solo shipping/transportation will, definitely, cost more than other options.
However, if you're shipping your vehicle with the open-air, covered, and enclosed auto transport option, it's advisable to book at least 1 – 2 weeks ahead. Since it's not only your vehicle that will be transported in the carrier, the autotransporter needs enough time to coordinate this process. But if you're going for the solo auto transport option, you can book 1 – 2 days since it's only your vehicle that's been transported. All you just need to do is to get in touch with our vehicle transport agent and we'll pick your vehicle the exact day and time you want it picked up.
In Conclusion:
The best time to ship your vehicle is when:
You have made up your mind to ship your vehicle
You have done a proper checkup for your vehicle and,
You have the money to pay for the auto transport service.
What Next? Get an instant vehicle transport quote from our free calculator or call (866) 700-1840 to discuss your move with an experienced vehicle shipping coordinator.
*If you found this post useful, don't forget to share it with your friends and family. Sharing is caring!
Common Vehicle Transport Routes During The Winter Season
Car Shipping From New York City To Tampa, FL
Vehicle Transport from Philadelphia to Tampa