Tampa Vehicle Transport Companies | Get A Free Vehicle Transport Quote | Save 30% Compared To Our Competitors
---
Our Local Tampa Vehicle Transport Office
Address: 2511 N Grady Avenue, Tampa, FL 33607
Phone: (866) 700-1840
---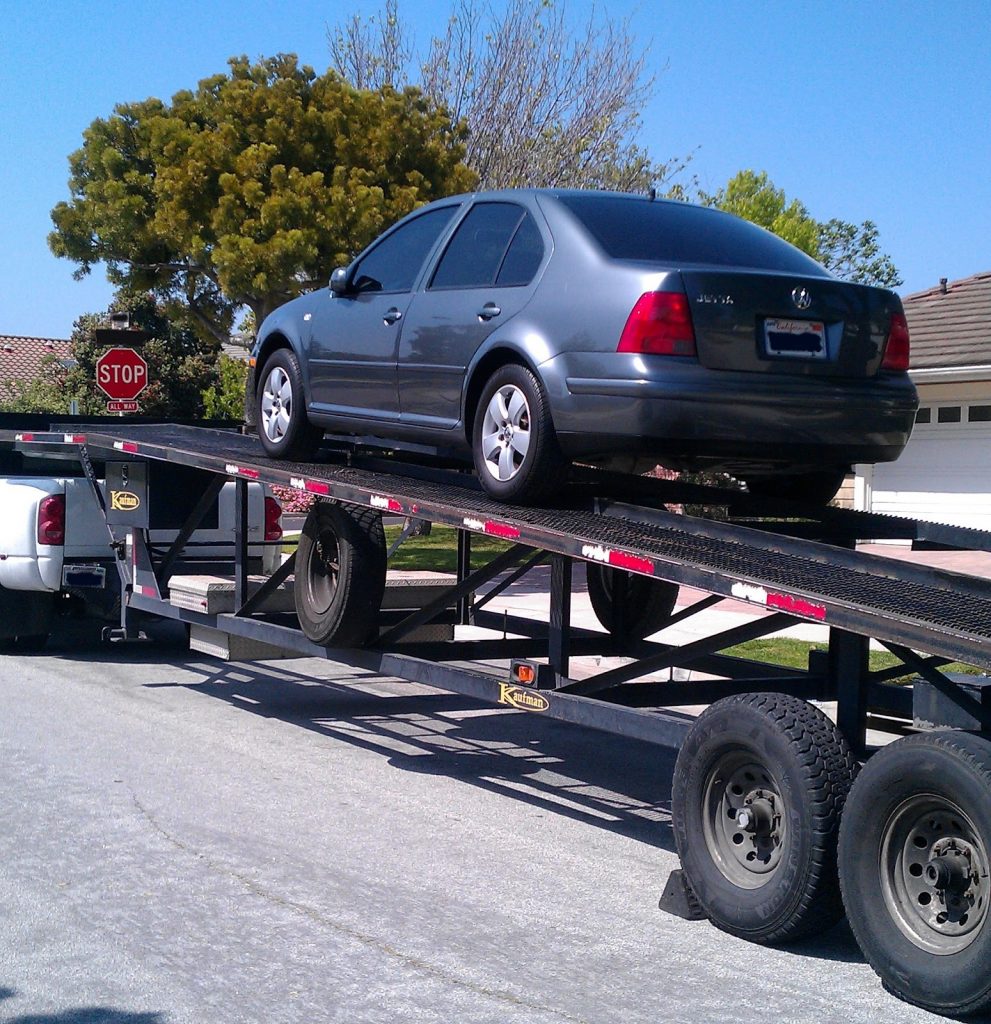 How To Ship A Car To/From Tampa, FL
Why should you ship your basic and luxury vehicles to and from Tampa Florida, instead of driving it?
When you're looking to ship a car to/from Tampa, FL there are many factors that can go into why it is better to ship your vehicle using a local Tampa vehicle transport company than drive it. Do you know that some central routes in Tampa Florida are closed due to unconditional constructions? As a matter of fact, the Tampa Florida department of transportation TFDOT, advises private and public drivers regarding work zone fatalities.
Why therefore would you choose to ruin your travel pleasures with the face of an awful traffic or constant pit-stops, when you can shift the task to a reliable vehicle shipping service – while you make your journey stress and hassle-free.
Hence, below are a few reasons why you should ship your vehicle to and from Tampa Florida, rather than driving it.
1. Vehicle's safety
Driving a very far distance can be insecure, particularly if it's not something you have more experience with.
Due to an intensive international or interstate journey, your classic cars might begin to wear out gradually. Also, you are likely to have one or more of these awful vehicle conditions: overheating, punctured/flat tyre, bump rust, amongst others.
However, auto shipping entails careful parking or hauling of your vehicle into a transporter truck and bringing it down at the point of delivery.
2.Time Efficiency
If you are intending to spend some time in Tampa Florida, you can have your car shipped earlier while you come on the next plane. Instead of having to spend those hours driving your car, you can decide to pass the responsibility to auto transporters while you use the same time to check the news, respond to the emails or catch fun with awesome views.
Besides, at Vehicle Transport Service, we plan our tracks and study the road conditions before sending out drivers and agents out for delivery — thereby ensuring that our drivers go through the fastest route to deliver your vehicle to you in due time.
3. For Comfort
One of the significant benefits of auto transportation is the fact that it brings comfort!
With vehicle transport companies in Tampa Florida and surrounding areas, the burden of moving your vehicle to or from Tampa Florida is being lifted, while your journey becomes swift and easy.
For example, the door-to-door auto shipping option is a kind of service that some auto transport companies use to grant extreme comfort to their customers by picking up the customer's vehicle at the doorstep and delivering it at the doorstep of the arrainged destination.
4. It Is Cost-Efficient
Some international journey takes more than 72 hours drive to arrive at your destination. Now add up the cost of fuel, food and drinks, hotel lodge and the three-day car maintenance. Then compare it to the cost of just traveling by yourself and shipping your car. Is it worth it? Most definitely, Yes!
How Much Does It Cost To Move Your Car To and From Tampa Florida Or Surrounding Arrears
The single most common misconception about auto transportation and the most important focus of any auto transport quote is the rate.
Most of all, the cost of shipping your vehicle to and from Tampa Florida depends on the auto transport company you are dealing with. Meanwhile, some other factors that determine the cost of using our Tampa Vehicle Transport Services are:
1. Vehicle Condition
One of the most considerable factors that affect the cost of transporting your private cars, POV or corporate cars to and from Tampa Florida is the condition of the vehicle. Is your car moveable or inoperable?
For instance, there's going to be a significant increase in the cost of shipping your crashed SUV back home, because inoperable vehicles require special kits as well as take additional time to haul them into the transporter's truck.
2. The Size Of The Vehicle
The size of your vehicle also tells on the amount you'll spend shipping it. Small and compact cars tend to occupy less space in the transporter's truck and weigh less (which reflects into a reduced cost) compared to big vans.
3. The Delivery Option
The delivery option you choose will also determine the cost of conveying your vehicle to and from Tampa Florida or surrounding areas. The open-air carrier is cheaper than enclosed auto transport services, while the door to door service option would cost more than terminal to terminal.
4. How Soon Do You Need Your Vehicle
This is another key factor that determines how much you'll spend shipping your car. If you have enough time to plan, then you can go with the basics but if you want your car so soon, you'll have to consider paying an additional cost.
5. The Distance Of Transportation
The distance between your pick up point and the point of delivery is yet another factor that determines how much you'll spend shipping your vehicle. The farther the distance, the higher the cost.
6. Altered Vehicle Parts
If your car has been altered in any form, for instance lift kits; which makes your car taller, extra bulgy tyres, dual rear wheel, etc., it would require a special kind of handling and this would most likely alter the cost of transporting that vehicle.
By Line
Always remember that moving doesn't have to be difficult at all times. As long as you plan and organize properly, everything about your move will be an ultimate success.
Get an instant vehicle transport quote from our free calculator or call (866) 700-1840 to discuss your move with an experienced vehicle shipping coordinator. We have vehicle transport professionals on hand to assist you 24 hours a day, 7 days a week. For this reason, we can assure you that you'll receive your Tampa vehicle transport quotes just moments of submitting the information.
Common Vehicle Transport Routes from Tampa, FL
Vehicle Transport to Philadelphia, PA
Ship A Car From Miami To Tampa
Cities In Florida Where We Have Office Locations
Tampa | Aventura | Boca Raton | Fort Lauderdale | Fort Myers | Jacksonville | Jupiter | Miami | Palm Beach Gardens | St. Augustine | St. Petersburg | Tallahassee | West Palm Beach | Weston