Tampa Vehicle Transport Companies | Get A Free Vehicle Transport Quote | Save 30% Compared To Our Competitors
---
Our Local West Palm Beach Vehicle Transport Office
Address: 777 South Flagler Dr, Suite 800 – West Tower, West Palm Beach, FL 33401
Phone: (561) 337-1772
---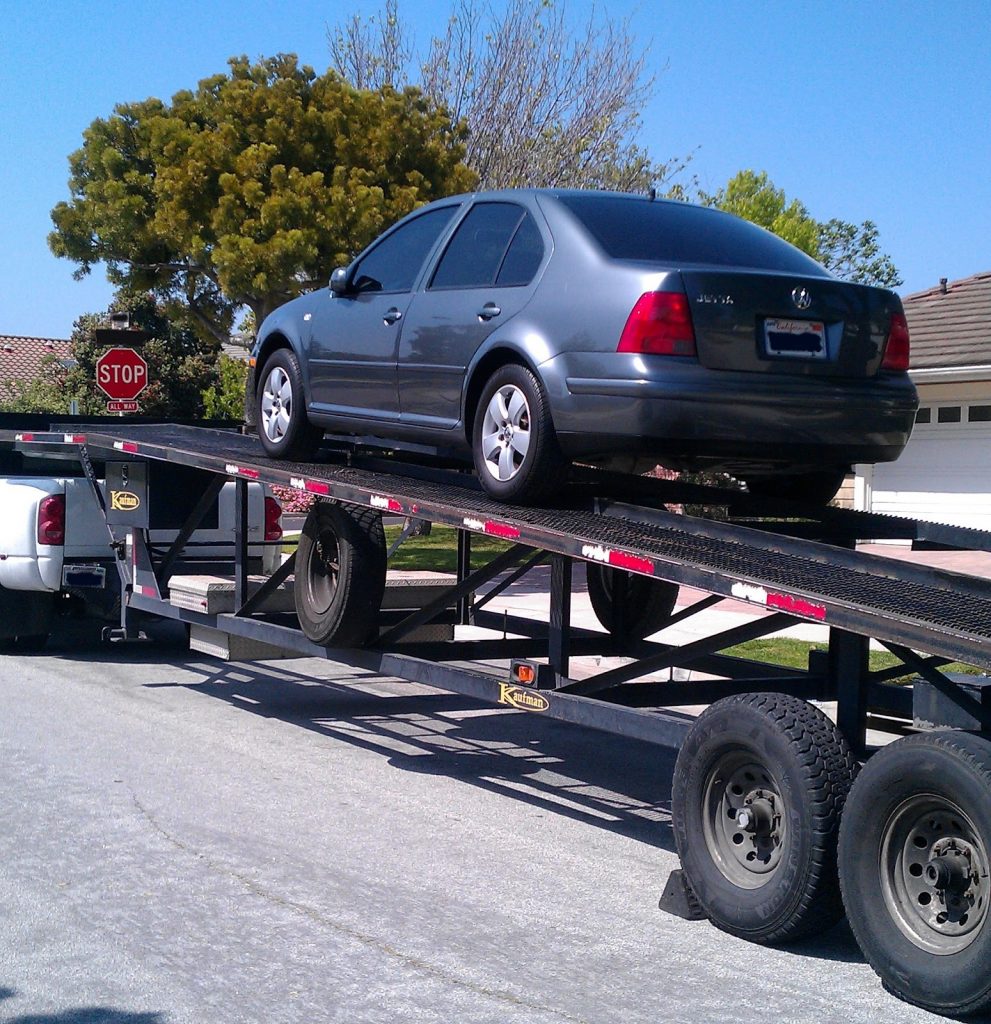 West Palm Beach Vehicle Transport Companies | Vehicle Shipping Services
Vehicle transport is an affordable and convenient way of moving a car that doesn't involve driving it.
There are all sorts of reasons to choose West Palm Beach vehicle transport. They include:
Transporting a new car from a dealership that is a long way from your home
Moving a luxury or exotic vehicle
Avoiding putting any miles on the vehicle
In this post, we take a look at how to ship a car to/from West Palm Beach, FL, the car shipping services we offer, and why you should choose Vehicle Transport Services.
Our Car Shipping Services
To give you as much choice as possible, we offer three different types of vehicle transport options.
Open vehicle shipping is our most affordable option. Here, we put your vehicle on a large transporter with up to eight other vehicles. The price is low, but your vehicle is more exposed to the elements.
Covered vehicle transport is the next step up. Here, we place your vehicle on a car transporter, as before, but cover it with a protective canvas, shielding it from wind, rain, hail, snow, and debris from the road.
Enclosed vehicle transport is the safest form of car shipping. Here, we put your vehicle inside a truck (sometimes along with other cars), protecting it from all sides.
Which you choose is entirely up to you. If you are unsure which you need, talk to one of our qualified, experienced professionals for advice.
How To A Ship A Car
Shipping cars to/from West Palm Beach, FL, is significantly easier than you might imagine. Paperwork is minimal, and you can get a quote in minutes when you come to us.
Interested? Here's what you need to do:
Step 1: Write Down The Car's Pick-Up And Drop-Off Destinations
The first step is to write down where you want your vehicle picked up and dropped off. Sometimes, this will be your home or business premises. Other times, it will be a specified terminal.
If taking your vehicle to a loading zone, make sure that it arrives well before the transporter is due to set off.
Step 2: Choose The Type Of Transportation Service You Want
Next, pick the type of transportation service that works best for your situation and budget. As discussed above, we offer open, enclosed and covered transport options. Covered is best for luxury and exotic vehicles that require protection from the elements. Open is a good option for anyone looking to transport vehicles in bulk, or keep costs to a minimum.
You should also think about what type of delivery option you would prefer. Door-to-door vehicle shipping is the most convenient option. With this service, we collect your car from wherever it is right now and then bring it to your home or business premises.
Terminal-to-terminal shipping is a cheaper option and great for anyone looking to ship at high volume. Vehicles start and end their journey in "loading zones" close to their original and final destinations, leaving it up to you to move them the "final mile" to their destination.
Step 3: Contact Us
Once you know your vehicle's itinerary and the type of transportation service you want, the next step is to tell us. We can then give you a quote, showing you what it will cost. If you are happy, you can schedule a pickup.
Step 4: Schedule An Inspection
Once you have a pickup booked, the next step is to schedule an inspection. If you are currently in possession of your vehicle, you should do this before you send it off to its next destination. You can also get a professional to do it for you.
Step 5: Pay The Deposit
Before you can ship your vehicle, you'll need to pay the deposit. This is a small sum of money that reserves your place on the vehicle transporter. What's more, deposits let you lock in your rate and avoid paying higher fees, even if our costs go up.
Step 6: Ship Your Vehicle
When your slot becomes available, we will send you an alert telling you to get ready. If your vehicle is at another location or you choose door-to-door transport, you don't need to do anything. If you choose terminal-to-terminal transport, you'll need to make sure that your car is at the loading area, well before the car transporter sets off.
When you contact us, we will provide you with a terminal location for the day it ships.
Step 7: Take Your New Delivery
On the day of the shipment, a truck or a specialist car transporter will move your vehicle to a location of your choosing, anywhere in the country. All you have to do is sit back, relax and let us get on with it.
If the vehicle is arriving at your destination – say your home or your business – you'll need to sign a Bill of Lading. This is just a formal shipping document that confirms that goods passed from our possession into yours.
Why Choose Vehicle Transport Services
Shipping a vehicle is affordable, convenient, and avoids incurring unnecessary mileage. What's more, when you come to us, you get a host of benefits not available anywhere else. These include:
30 percent cheaper prices compared to competitors' rates: We charge 30 percent less than our rivals, giving you money off and peace of mind
Shipping anywhere in the country: For customers located in West Palm Beach, we ship across state and anywhere else in the country
Get a quote instantly: Once you know your pickup location, delivery location, shipping type, shipping date, and the make and model of your car, we can provide you with a quote for vehicle transportation services instantly. If you don't want to call us up, you can fill out a form on our website and find out how much you can save.
Vehicle Transport Services works to high ethical standards. Contact us today and find out why we're loved and respected by our customers.
Common Vehicle Transport Routes To/From West Palm Beach, FL
Cities In Florida Where We Have Office Locations
Tampa | Boca Raton | Fort Lauderdale | Fort Myers | Fort Pierce | Jacksonville | Jupiter | Miami | Palm Beach Gardens | Ponte Vedra | St. Augustine | St. Petersburg | Tallahassee | West Palm Beach | Weston