New Orleans Vehicle Transport Companies | Get A Free Vehicle Transport Quote | Save 30% Compared To Our Competitors
---
Our Local New Orelans Vehicle Transport Office
Address: 650 Poydras St, Suite 1400, New Orleans, LA 70130
Phone: (504) 910-6966
---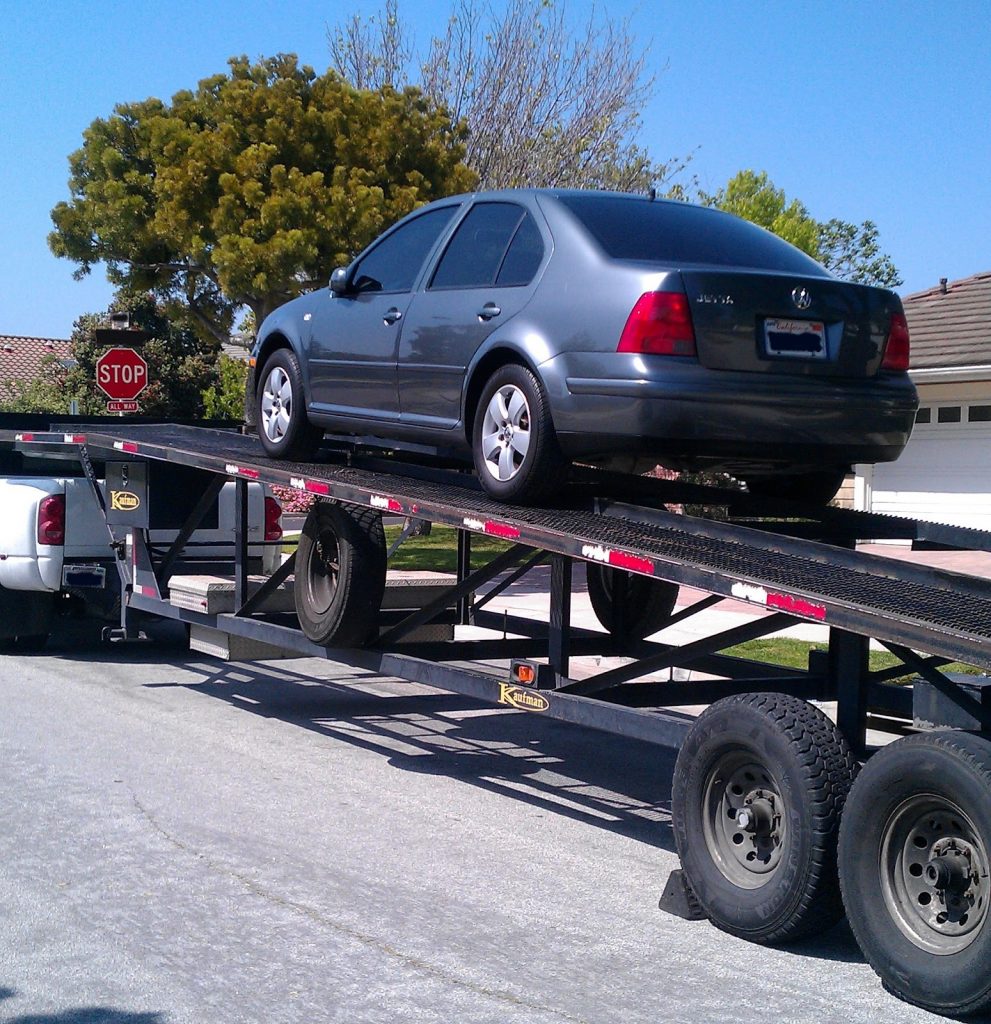 How To Ship A Car To/From New Orleans, LA
If you're looking for affordable car shipping company in New Orleans, LA, you're in the right place. We offer a range of vehicle transportation services designed to meet your needs, no matter what type of car you want to move.
On this page, we explain our New Orleans vehicle transport services, how to ship your car and why our customers keep coming back to us, even after ten years of operation. 
Our Shipping Services
We understand that not all cars and owners are the same. That's why we offer a range of car transport and delivery services built around you. 
With us, you can choose from three car shipping methods: enclosed, covered, and open. 
Enclosed Vehicle Transport
Enclosed transportation is a premium service that involves loading your car onto a truck where it is fully protected from the elements. You can either transport your vehicle alone or share truck rides with other cars. To prevent your vehicle from rolling around during the journey, we carefully strap the wheels to the trailer, preventing movement.
Open Vehicle Transport
Open car transport is our most affordable option. Here, your car travels to its destination along with several other vehicles on a car transporter, with each of them sharing the cost of the journey. Open transport does not provide any protection against the elements, but it does make it easier to stick to your budget.
Covered Vehicle Transport
Covered car transport offers a balance. It is more affordable than fully-enclosed transportation, but it also protects your vehicle against the elements, including snow, hail, and road debris.
Delivery Options
With us, you can also choose your vehicle delivery method. Door-to-door delivery is where we collect your vehicle from a designated collection point (such as a dealership) and then deliver it to an address of your choosing, usually your home.
Terminal-to-terminal delivery transports your vehicle between two predefined locations. Here, you're responsible for transporting your car to and from the loading zones (or terminals). This delivery method is convenient and affordable, particularly when you want to send vehicles in bulk but you're responsible for the "last mile."
How To Ship Your Car
New Orleans vehicle transport is easy when you come to us. Here's what to do: 
Step 1: Collect All The Details You Need To Place Your Shipping Order
Before you get in touch with us, we recommend collecting all the details you'll need to place your vehicle shipping order. You'll need to provide:
Your name, email, and phone number
The pickup and delivery location, including the city, state, and ZIP code
The ship date
The year of your vehicle
The make and model of your vehicle
Whether your vehicle is driveable or non-running
The type of shipping you want – enclosed, covered, or open
The type of delivery you want – either door-to-door or terminal-to-terminal
Step 2: Get A Free Quote
Once you know all the details, the next step is to get a free quote. Either call us up and tell us the details or complete our only quote form for an immediate estimate.
Step 3: Ask Us Any Questions You May Have
Once you get a quote, you're free to ask us any questions you may have or consult with us on the transport services that we offer. We can tell you, for instance, whether there are any additional costs you might incur or the type of transport most suitable for your vehicle. We can also talk to you about what your insurance covers and where, if anywhere, we will store or park your vehicle overnight.
Step 4: Pay The Deposit
Once you're sure that you're ready to go ahead with vehicle transport, the next step is to pay the deposit. This lets you lock in your price and reserve your slot on the car transporter or truck.
At Vehicle Transport Services, we offer the most competitive rates in the industry. Get in touch with us to find out how little it can cost to secure a ride for your car in one of our vehicles.
Step 5: Prepare Your Vehicle For Pickup
If you choose door-to-door car transport and you want us to collect your vehicle from your home or business, you don't need to do a great deal. Just make sure that your vehicle is accessible. If you want us to collect your vehicle from a third-party location, such as a dealership, prepare them for our arrival.
Those choosing terminal-to-terminal transport will need to make arrangements to drop off and pick up their vehicles from the delivery zones. Leave plenty of time to avoid missing the shipment.
Step 6: Accept Your Delivery
Lastly, all you need to do is accept the delivery. Once you sign the Bill of Lading and fulfill some other minor requirements, the vehicle is yours.
Why Choose Vehicle Transport Services?
There are so many reasons to choose Vehicle Transport Services | New Orleans. Here's a rundown of why our customers love what we do. 
We're A+ Rated And Better Business Bureau Approved
We're not just your average car transportation service. The BBB rates us A+, thanks to the enduring quality of our services.
Save Up To 30 Percent Versus The Competition
We're affordable, too. When you come to us, you can save up to 30 percent off on the cost of car transport.
Get An Instant Quote
Lastly, you can find out exactly how much it will cost to ship your vehicle with us using our free vehicle transport quote service. Just fill out our form and find out how much you could save.
The Bottom Line
There are so many reasons to transport your vehicle. It avoids incurring any unnecessary mileage, it's safer, and it frees up your time. What's more, in many cases, it is more cost-effective than going to collect it yourself once you factor in fuel costs, hotel stays, food, and the value of your time.
Common Vehicle Transport Routes To/From New Orleans
Auto Transport From Los Angeles
Vehicle Transport To Birmingham, AL
Other Locations We Have Within Louisiana
New Orleans | Baton Rouge | Shreveport