Baton Rouge Vehicle Transport Companies | Get A Free Vehicle Transport Quote | Save 30% Compared To Our Competitors
---
Our Local Baton Rouge Vehicle Transport Office
We Help Customers Ship Their Car To/From The Baton Rouge, LA Area & We Ship Vehicles Anywhere In The United States
Phone: (225) 376-2117
---
Hours of Operation
Monday – Friday from 9:00am – 8:00pm
Saturday & Sunday from 9:00am – 5:00pm
---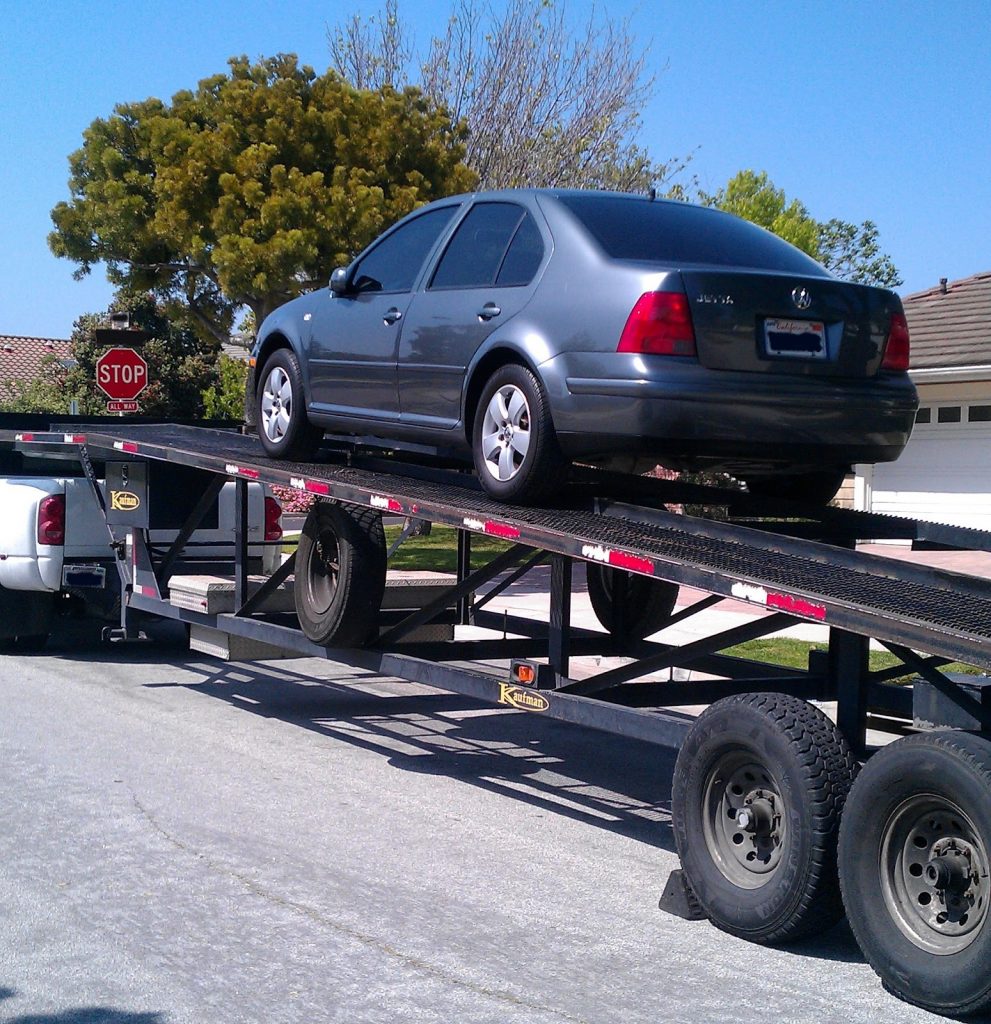 How To Ship A Car To/From Baton Rouge, LA
Specializing in vehicle transport in Baton Rouge, Vehicle Transport Services makes moving cars across the country simple and stress-free. If you are shipping a car to or from Baton Rouge, LA and you need a professional vehicle transport company, Vehicle Transport Services is the name to trust.
Shipping vehicles doesn't have to be time-consuming or a hassle when you hire a company that has extensive experience in Baton Rouge vehicle transport.
How To Ship A Car To/From Baton Rouge, Louisiana
Shipping a car from one state to another can be overwhelming, especially if it is your first time moving a vehicle from one part of the country to another. There are several reasons why individuals and businesses may need to hire a vehicle transport service, including:
National or international trading
Purchasing new vehicles, including luxury cars
Selling vehicles
Moving cars for business purposes
Using a shipping service offers an alternative to taking on tiring long-distance drives or trying to find the time to complete a cross-state journey. If you plan to ship a vehicle to or from Baton Rouge, here are some steps to help you simplify the process:
Research vehicle transport services: the first step is to carry out extensive research to find reputable, reliable, affordable and efficient vehicle transport services. Compare quotes, read reviews, ask people for recommendations and find out more about different companies.
Get to know the shipping company: it's important that you trust the car shipping company you choose. Reach out and get to know the team, learn more about the services available and make sure that you're 100% certain that you want to proceed.
Explore carrier options: there are two options to choose from when transporting vehicles to a different state. These include enclosed auto transport and open auto transport. Open auto transport involves using trucks and trailers with multiple vehicles stacked together on the carrier. This is a cost-effective solution, which is used by most manufacturers and dealerships. In most cases, trucks carry large numbers of cars at the same time, which reduces costs for customers. Enclosed auto transport is usually more expensive because it provides additional protection for vehicles and fewer cars are transported together. With this type of carrier, cars are not exposed to adverse weather and the risk of damage caused by flying debris from the road is much lower.
Choose a delivery option: the next step is to choose your delivery option. You can select either terminal to terminal or door to door shipping for added convenience.
Finalize the details: before your vehicle leaves its point of origin, check the details of the shipment and make sure that you are happy.
Carry out a vehicle inspection: before you ship the vehicle, carry out an inspection. If you are selling the car and you notice issues, for example, you may want to fix them before the agreed shipping date. Auto transport companies will also conduct their own inspection.
Confirm pick-up or drop-off times: when you are ready, schedule a pick-up time or a time to drop your vehicle off at the terminal.
Pay a deposit.
Make your final payment following delivery of the vehicle and a final inspection. You will also need to sign papers to confirm the shipment.
Vehicle transport options
If you are looking to ship a car to or from Baton Rouge, it's important to understand your options. Here are some options to explore for the best way to ship your car:
Enclosed vehicle transport vs open vehicle transport
When you ship a vehicle, you will be asked to make a choice between enclosed or open auto transport.
Enclosed auto transport is recommended for luxury cars and vehicles that carry a high price tag or sentimental value. This is a more secure option, which provides enhanced protection against the elements and damage caused by uneven road surfaces or rocks and flying debris. Enclosed carriers typically transport small numbers of vehicles, which makes them an attractive option for those looking for exclusive, high-class vehicle delivery services.
Open auto transport is very popular because it offers a cost-effective way to ship vehicles. Trucks usually take multiple cars at the same time and the sides of the carrier are open. The cost is usually lower, but the risk of damage is greater.
Delivery options: Terminal to terminal transport or door to door transport?
The other choice you have to make when arranging vehicle transport in Baton Rouge is whether to go terminal to terminal or door to door. Terminal to terminal is usually less expensive, but it can be less convenient than door to door delivery. It is important to note that if you select terminal to terminal delivery, you will need to make sure that the car gets to and from the chosen drop-off location to its final destination.
Why choose Vehicle Transport Services for Baton Rouge vehicle transport?
Vehicle Transport Services is a leading provider of vehicle transport services across the US. Established in 2013, the company launched to provide customers with access to high-quality services, which were also ethical and affordable. Vehicle Transport Services works with the best companies to protect clients and ensure they utilize reputable firms that adhere to rules and regulations.
Vehicle Transport Services endeavors to make shipping a car from one city or state to another as simple, quick and easy as possible. If you're looking to ship a car to or from Baton Rouge, the experienced team can help you find the best quotes and save time, effort, money and stress.
By working with trusted companies and carrying out research, Vehicle Transport Services offers access to competitive quotes to help every client identify the best solution for them.
Get a free quote now!
If you have any questions about vehicle transport options, or you're looking for a company to help you ship a car to or from Baton Rouge, Louisiana, don't hesitate to get in touch for more information or a free quote today.
Common Routes To/From Baton Rouge, LA
Vehicle Transport To Fort Lauderdale, FL
Other Locations We Have Within Louisiana
Baton Rouge | New Orleans | Shreveport