Coral Springs Vehicle Transport Companies | Get A Free Vehicle Transport Quote | Save 30% Compared To Our Competitors
---
Our Local Coral Springs Vehicle Transport Office
Address: 11555 Heron Bay Blvd, Suite 200, Coral Springs, FL 33076
Phone: (754) 778-9700
---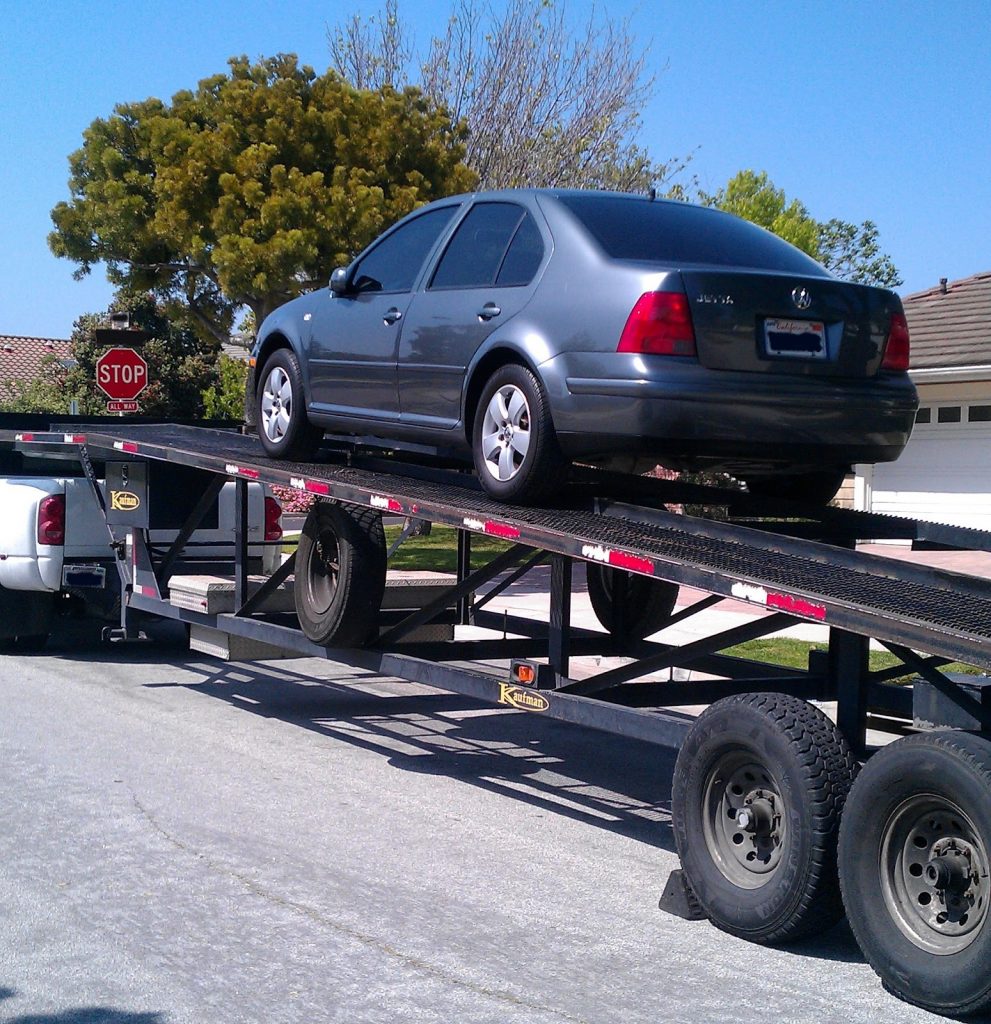 Coral Springs Vehicle Transport Companies & Services | Ship A Car To/From Coral Springs
Our auto transport services in Coral Springs, FL, put you in the driver's seat. Thanks to our tailored services, you can get options that meet your specific needs.
On this page, we discuss what we do, why our customers love our services, and how to ship a vehicle to/from Coral Springs, FL with us. Read on to learn more.
Our Auto Transport Services
Driving your vehicle to its intended destination might seem like the cheaper option, but when you factor in all the hidden costs, you often find that it isn't. Expenses include gas, food, overnight hotel stays, and vehicle depreciation (thanks to increased mileage), not to mention the value of your time.
With our auto transport services, though, you avoid all of these costs. The price of transporting your vehicle is a flat fee based on the type of service you choose and the distance to the final location.
We offer a range of auto transport options, designed to balance price with protection: These include:
Open: Open vehicle transportation is our most affordable vehicle transport method in Coral Springs, FL. Here, we load your auto onto a transporter along with several other vehicles, all sharing the cost. Your vehicle rides in the open air, making it easier to stick to a strict budget. This option is popular among clients looking to transport more than one vehicle at low cost, or regular second-hand cars.
Enclosed: Enclosed transportation is a premium service designed to provide your vehicle with additional protection. Here, we load your vehicle onto a covered trailer, protecting it from the weather, road debris, pollution, dust, and other particles. This option is ideal for moving high-value vehicles, such as sports cars and classic car shipping.
Covered: Covered transport offers a middle ground between open and closed transport. Here, we load your vehicle onto a car transporter before wrapping it in a protective cover for transit. This option is great for anyone who is on a budget but also wants peace of mind.
Our auto transport services in Coral Springs, FL, also come with a range of delivery options:
Door-to-door: Our door-to-door delivery option is our most popular. As the name implies, this service lets you specify where you would like us to collect and deliver your vehicle. For instance, you might ask us to pick up your car from your home address and then deliver it to a buyer's driveway out of state
Terminal-to-terminal: Terminal-to-terminal vehicle transport is our most affordable delivery option. Here, you take your vehicle to a pick-up zone (also called a terminal) where a transporter will deliver it to another terminal close to your target delivery location. The recipient will then move the vehicle to its final destination.
With us, you can easily mix and match services. If you have any questions, just give us a call.
What Makes Our Auto Transport Services So Great?
Here are some of the reasons why our customers keep coming back to us.
Tailored Auto Transportation Services
We don't believe in applying one-size-fits-all, cookie-cutter transport delivery solutions. We understand that every customer is different. That's why we offer a range of tailored services for all budgets and vehicle types.
Ultra-Affordable Pricing
Coral Springs vehicle transport is always expensive – except when you come to us. Thanks to the way we operate, you could save up to 30 percent versus other services operating in the Coral Springs, FL, area.
Instant Quotes
We don't charge any hidden fees. Our pricing is 100 percent transparent. Just provide us with a few details and get a guaranteed vehicle transport quote upfront so you know exactly how much you're spending.
Quality Service
We're rated A+ by the Better Business Bureau. You can't get much better than that.
How To Ship Your Vehicle With Us
Shipping a vehicle in Coral Springs, FL, is easy when you come to us. Here's what you need to do.
Step 1: Write Down All The Essential Details
Before we can transport your vehicle, we'll need you to write down or tell us some essential details. These include:
Your full name, contact telephone number, and email address
The type of transport option you want, either covered, enclosed or open
The type of delivery option you require, either door-to-door or terminal-to-terminal
The condition of your vehicle, either running or non-running
Your vehicle's make and model
The year your vehicle was manufactured
The date you want to ship your vehicle
The full address of your vehicle's initial and final destinations
Step 2: Get An Estimate
Once you have all the necessary information, you can approach us for an estimate. Either call one of our reps or enter your details into our instant online automatic quotation tool.
Remember, we never charge any hidden or extra fees. The quote you receive is the final price you pay.
Step 3: Put Down Your Deposit
Once you're happy with the price, you can pay a deposit to reserve your spot on one of our auto transportation vehicles or trucks. This payment guarantees the time and date of your shipment, letting you avoid disappointment.
Don't forget that we offer the most competitive rates in the industry. Your deposit may cost less than you think. Remember, if you have any questions about auto transport in Coral Springs, FL, we're always here to help.
Step 4: Get Your Vehicle Ready
Once you're ready to go ahead, you'll need to prepare your vehicle for transport. If choosing terminal-to-terminal delivery, take your vehicle to the pick-up zone with plenty of time to spare before the transport vehicle departs. If using door-to-door, make sure that your vehicle is accessible and not behind any locked gates.
Step 5: Receive Your Vehicle
Lastly, you'll need to arrange for somebody to receive your vehicle. If you are shipping the vehicle to your home or business address, this can be you. If not, then you will need to arrange collection times with the recipient in advance.
Common Vehicle Transport Routes To/From Boca Raton, FL
Cities In Florida Where We Have Office Locations
Tampa | Aventura | Coral Springs | Fort Lauderdale | Fort Myers | Fort Pierce | Jacksonville | Jupiter | Miami | Palm Beach Gardens | Ponte Vedra | St. Augustine | St. Petersburg | Tallahassee | West Palm Beach | Weston