Charlotte Vehicle Transport Companies | Get A Free Vehicle Transport Quote | Save 30% Compared To Our Competitors
---
Our Local Charlotte Vehicle Transport Office
Address: 301 McCullough Dr. Suite 400, Charlotte, NC 28262
Phone: (980) 580-2240
---
Hours of Operation
Monday – Friday from 9:00am – 8:00pm
Saturday & Sunday from 9:00am – 5:00pm
---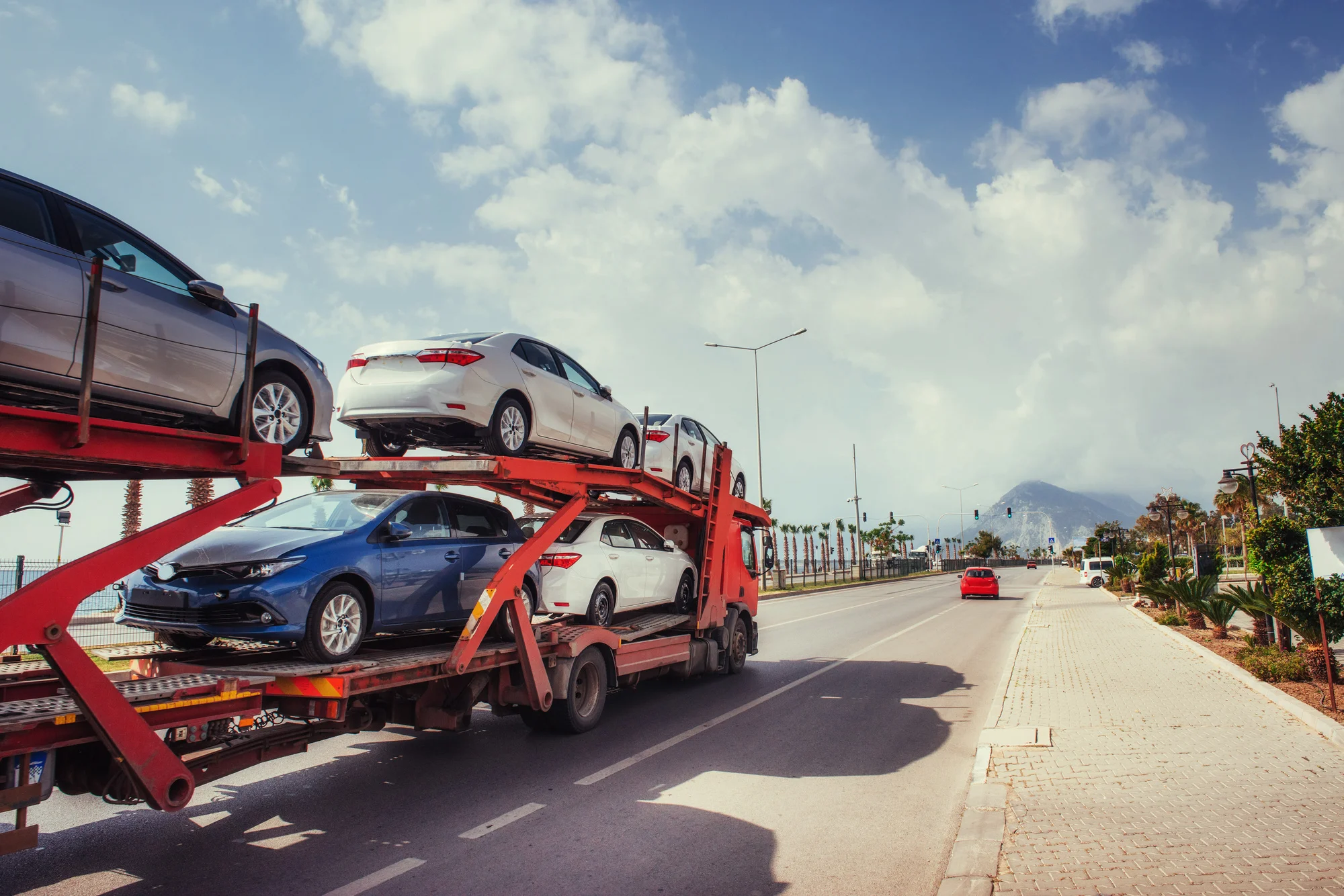 How To Ship A Car To/From Charlotte, NC
Here at Vehicle Transport Services | Charlotte, we've made the process of transporting your vehicle to Charlotte as straightforward as possible. Offering a range of options and an exceptional level of customer service, we're a vehicle transport company you can trust.
Charlotte Vehicle Transport: How To
Moving to Charlotte? Take the stress out of transporting your vehicle by hiring Vehicle Transport Services | Charlotte to do the job for you. While a cross-country road trip can be fun if you're doing it for leisure purposes, if you're simply trying to reach your end destination, then it can induce more headaches than you'd like. When you hire us for the task, you'll have peace of mind that your beloved vehicle will make it to Charlotte unscathed without you having to get behind the wheel.
Wondering about the steps involved in moving your vehicle?
Find The Right Company
If you're on this page, then you've found the right company! We offer a host of guarantees and a high level of service, so you can rest assured that your vehicle is in safe hands when you're making an intercity or interstate move to Charlotte. First and foremost, we make the process as straightforward as possible. To get started, you simply click the 'Get a Quote' button, enter your details, and then wait for your quote to load.
If you have any doubts about us (or any other company you're thinking of working with), check the reviews. We have A+ or 5-Star ratings on a host of review sites.
Choose Your Carrier Option
You'll need to choose how you will ship your car. We offer three options to our customers: Open Auto Transport, Covered Auto Transport, and Enclosed Auto Transport. You'll find in-depth descriptions of each of these transport methods further down the page.
Most people will find that open auto transport or covered auto transport will suit their needs just fine; 95% of vehicles are transported this way. However, if you have an expensive or classic vehicle, or you just want to be 100% sure that nothing will happen to your car during transit, then enclosed auto transport may be the right option.
Terminal to Terminal or Door to Door
The next step is to pick the delivery option. You can select terminal to terminal or door to door.
Terminal to Terminal delivery involves taking your vehicle to a predetermined loading zone, where it will be transported to another predetermined loading zone in the region it is being sent to. This can be cost-effective, but it can be time-consuming since you'll need to take your vehicle to the loading zone and then pick it up at the other end.
Door to Door delivery is considered the premium car transport experience. As the name suggests, when you select this option, your vehicle will be picked up from the location of your choosing and then dropped off at the final destination of your choosing. This option is slightly more expensive but is by far the most convenient option.
Make All The Arrangements
Once you've finalized the type of service and delivery option you're looking for, you'll be asked to pay a deposit. At that stage, everything will be ready to go; you'll just need to prepare your vehicle for shipment.
Preparing your car for transport involves ensuring it's clean, removing all personal belongings, checking the battery, disabling the vehicle alarm, and making an inventory of any dents, scratches, and other blemishes.
Then you'll just need to take the vehicle to the loading area at the predetermined time or wait for your vehicle to be collected. Once all that's done, you can sit back and relax, secure in the knowledge that Vehicle Transport Services is taking care of business.
Our Services
There's more than one way to ship a car. Here at Vehicle Transport Services, we offer three carrier options: Open Auto Transport, Covered Auto Transport, and Enclosed Auto Transport.
You'll likely have seen open auto transport vehicles on the roads. They're the trucks you see with cars stacked together in close quarters. This is the cheapest way to transport a vehicle, but you generally don't have to worry about security or damage to your vehicle. The only issue is that this method does expose the vehicle to the elements. People who are transporting high-value or more vulnerable vehicles, such as classic cars, may prefer to use the closed auto transport or covered auto transport option.
Covered vehicle transport is the mid-tier service that we offer. These vehicles are transported on the same truck as open auto transport vehicles but are wrapped in a protective cover that protects the vehicle.
Enclosed auto transport is just as the name suggests: the car is transported in an enclosed container. These containers can have hard or soft sides, but the end result is the same; the car is completely protected from the elements and road debris. Customer who use this method is normal shipping a classic car, luxury car or some sort of exotic vehicle.
Why You Should Choose Vehicle Transport Services
There are plenty of reasons why we have so many happy customers, but ultimately it all comes down to this: we offer exceptional service from beginning to beginning, and when you trust us to move your vehicle, you can have peace of mind that your car will arrive at its final destination safe and sound.
Our licensed, bonded, and insured vehicle transport company has been in operation since 2013, and in our nearly ten years of business, our objective has always remained the same: to provide our customers with the best vehicle transport service possible.
Ready to transport your car to Charlotte? Get your Charlotte vehicle transport quote by using our handy online 'Get a Quote' page, which you'll find at the top of this page.
Common Routes To/From Charlotte, NC
Auto Transport To/From Brooklyn, NY
Vehicle Transport To/From Jupiter, FL
We Have Locations Across North Carolina
Charlotte | Raleigh | Asheville | Durham | Greensboro | Winston Salem