Newark Vehicle Transport Companies | Get A Free Vehicle Transport Quote | Save 30% Compared To Our Competitors
---
Our Local Newark Vehicle Transport Office
We Help Customers Ship Their Car To/From The Newark, NJ Area & We Ship Vehicles Anywhere In The United States
Phone: (201) 633-2010
---
Hours of Operation
Monday – Friday from 9:00am – 8:00pm
Saturday & Sunday from 9:00am – 5:00pm
---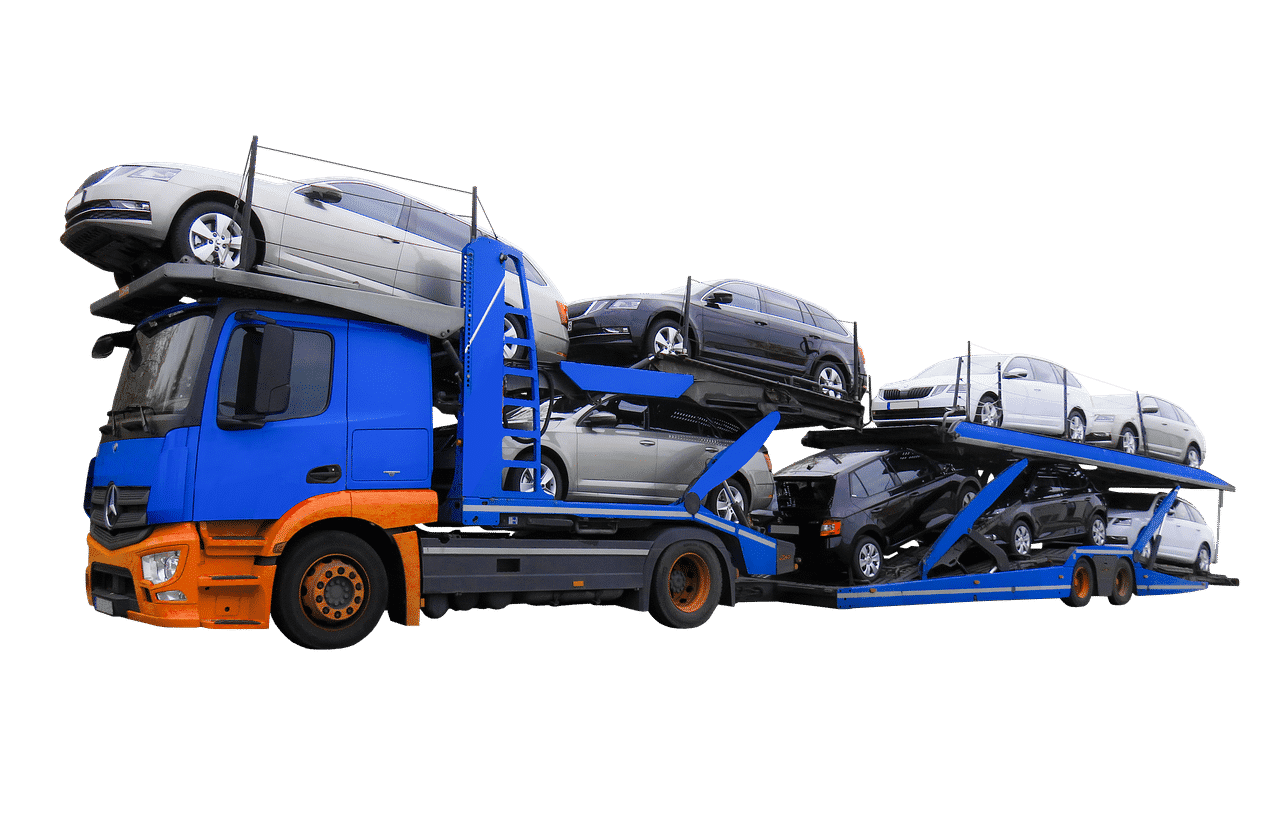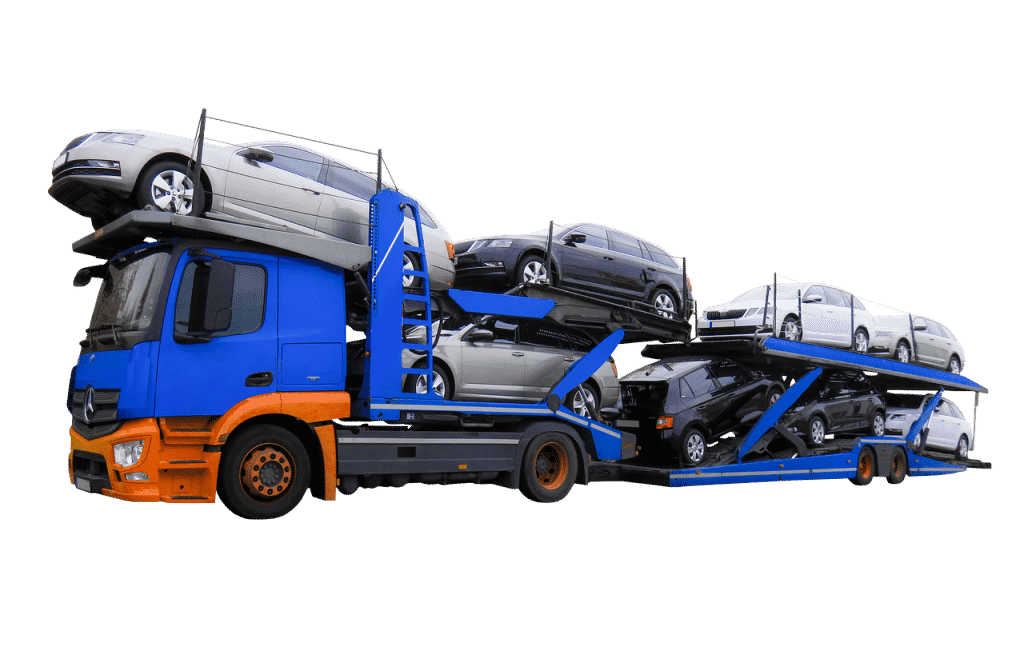 Vehicle Transport Companies In Newark, NJ | Ship A Car Newark
Moving to Newark, NJ and need a Newark vehicle transport company to ship your car?
Take the stress out of transporting your vehicle to Newark by working with us here at Vehicle Transport Services. We have nearly ten years of experience in transporting vehicles intercity, interstate, and internationally, so you can rest assured that your vehicle is in safe hands and that it'll arrive at its final destination in perfect condition. We offer a range of affordable Newark vehicle transport options, so you can find the delivery type that's right for your needs.
How Newark Vehicle Transport Works
You will likely have the option of driving your vehicle to Newark yourself. However, this is not a recommended option. Moving property can be a stressful experience anyway; adding in the complexity of driving your vehicle across the country would only add to those heightened stress levels. Rather than driving yourself, you can hire a vehicle transportation company to do the job for you. At that point, all you'll need to do is sit back, relax, and let our professional team transport your vehicle for you. Wondering how it all works? Check out our step-by-step guide below.
Find a Professional Company
Hiring a vehicle transport company to transport your car will only be stress-free if you've chosen the right company to work with. Many companies overpromise and underdeliver. But not us here at Vehicle Transport Services. We've received an A+ or 5-Star rating from our customers on many of the world's leading review sites because of the quality of the service that we provide. We're the company you need when you're looking for affordable, reliable vehicle transport services in Newark.
Choose The Carrier Option That's Right For You
We offer a variety of carrier options to our customers, so you can find the transportation type that's correct for your needs. The three we offer are: Open Vehicle Transport, Covered Vehicle Transport, and Enclosed Vehicle Transport. You'll find detailed explanations of all three of these under the 'Our Services' heading towards the bottom of this page.
Make The Arrangements
There are two delivery options available at Vehicle Transport Services: door to door and terminal to terminal shipping.
Door to Door
Door to door transport is the correct option for people who want their car transportation experience to be as smooth and convenient as possible. Your vehicle will be picked up from your door, and delivered directly to the end destination. For example, your car could be picked up from your house in Michigan and then delivered to your new home in Newark. It's slightly more expensive than the terminal to terminal option but does save time.
Terminal to Terminal
If you select a terminal to terminal delivery, you will have to drop off your vehicle at a predetermined terminal, where it will then be loaded onto a truck and delivered to another predetermined terminal. You will pick the vehicle up there. This is more affordable but does require a little more organization since you'll have to drop off/pick up your vehicle at an agreed time.
Prepare Your Car For Shipping
The final thing you'll need to do is to prepare your car for shipping. This involves cleaning the vehicle, removing any of your personal possessions, checking the battery, disabling the car alarm system, and closely inspecting the car for any existing dents or scratches. With that done, your car will be ready for transport, and you'll just have to sit back, relax, and let our team do the work.
Vehicle Transport: Our services
There's more than one way to ship a vehicle. We provide open, covered, and enclosed vehicle transportation.
Open Vehicle Transport
95% of vehicles are transported via the 'Open' method. You will likely have seen this transportation type on the roads. Cars are tightly placed on an auto hauler truck along with other vehicles, where they are taken to their end destination. This is the most affordable way to transport a car, but because the vehicle is exposed during the journey, it's often not suitable for people who are transporting a classic or luxury vehicle.
Covered Vehicle Transport
Covered vehicles are transported on the same trucks as open vehicles, but there's a crucial difference: they are wrapped in a protective covering, which helps to prevent the elements or road debris from damaging the vehicle. It's a mid-tier service that's suitable for people who want a little more protection for their vehicles.
Enclosed Vehicle Transport
Enclosed vehicle transport is considered to be la creme de la creme of vehicle transport. Vehicles are loaded into an enclosed truck and transported to their final destination without the possibility of any damage from the elements or road debris. It's the ideal option for people looking to transport classic cars since it provides complete peace of mind.
Why Work With Vehicle Transport Services
You'll want to know that your vehicle is in safe hands when it's on its way to Newark. Here at Vehicle Transport Services, we've worked hard to create an exemplary experience for our customers. Founded in 2013, our nearly ten years of existence have brought with them many happy customers, who typically cite our affordable prices, range of options, and high-quality level of service as the reasons for their positive experience. As a licensed, bonded, and insured vehicle transport company, you can have peace of mind that you're working with industry leaders that can follow through on the promises they make.
Ready to begin the journey of transporting your vehicle to Newark? You can get started by clicking the 'Get a Quote' button at the top of this page and getting a vehicle transport quote. Alternatively, you can call us at (201) 633-2010, where one of our helpful members of staff will be happy to assist you.
Common Vehicle Transport Routes To/From Newark, NJ
Vehicle Transport To Huntsville
Our Vehicle Transport Locations In New Jersey
Jersey City | Trenton | Newark