Trenton Vehicle Transport Companies | Get A Free Vehicle Transport Quote | Save 30% Compared To Our Competitors
---
Our Local Trenton Vehicle Transport Office
We Help Customers Ship Their Car To/From The Trenton, NJ Area & We Ship Vehicles Anywhere In The United States
Phone: (609) 439-4334
---
Hours of Operation
Monday – Friday from 9:00am – 8:00pm
Saturday & Sunday from 9:00am – 5:00pm
---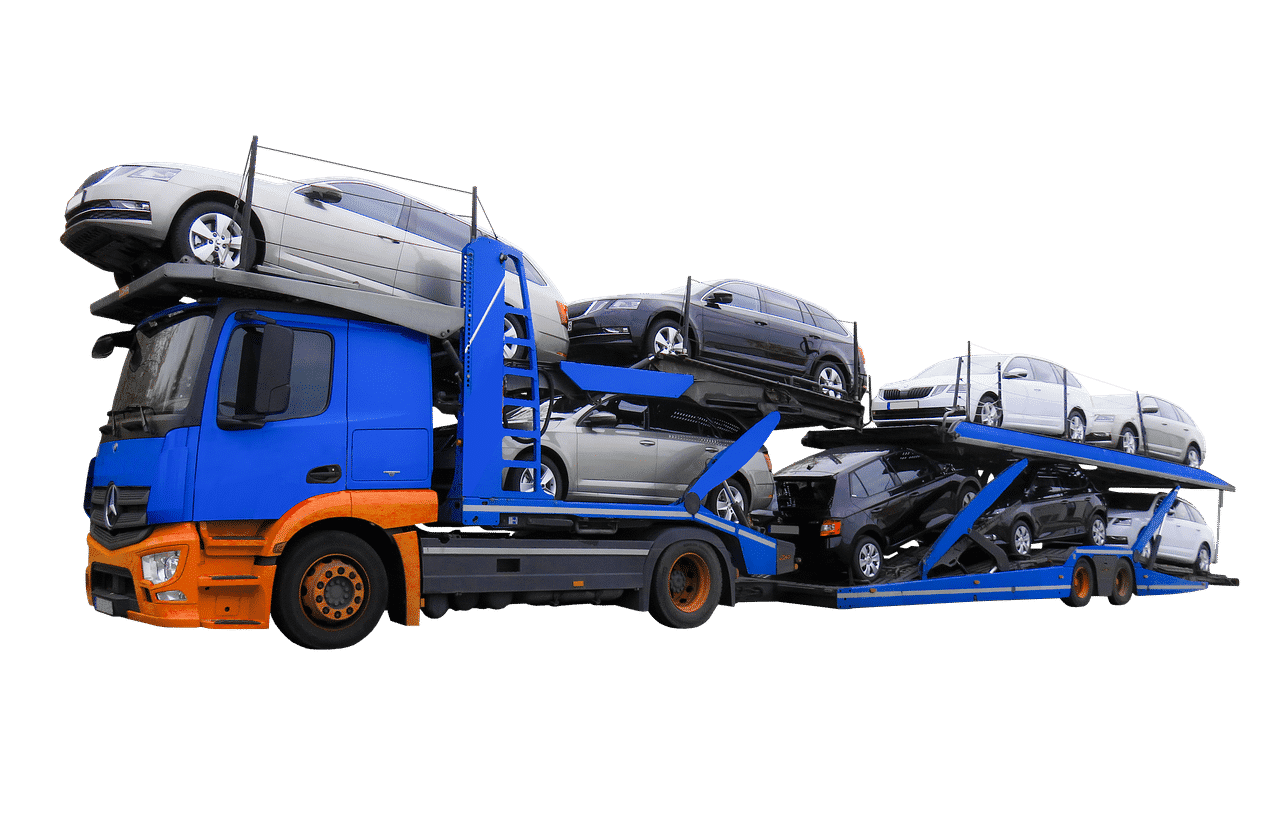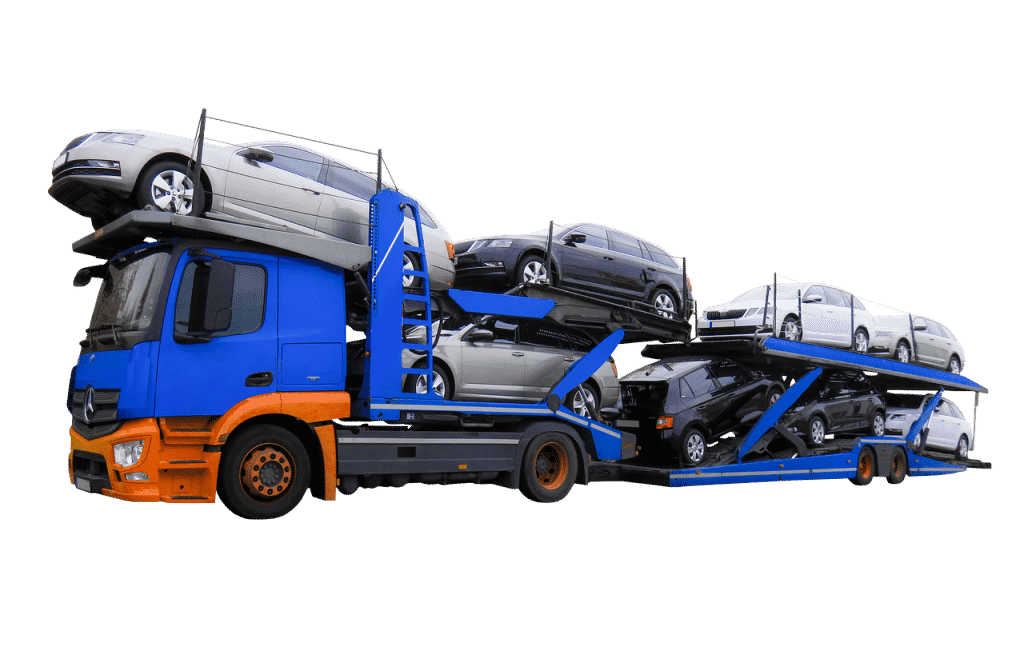 Vehicle Transport Companies In Trenton, NJ | Ship A Car Trenton
With our vehicle transport services in Trenton, NJ, you can move vehicles from one location to another, safely and affordably, without putting additional miles on the clock.
Here, we discuss the steps involved in transporting your vehicle, how our vehicle transport services work, and why customers keep coming back to us, year after year.
How To Transport A Vehicle In Trenton, NJ
When you choose us, shipping a vehicle in Trenton, NJ, is easy. Here's how our process works:
Step 1: Write Down All The Information Needed To Ship Your Vehicle
The first step is to collect all the details you'll need to transport your vehicle. The more information you provide us with, the better the service we can offer.
First, we will need basic information, such as your name, phone number, and email address. Next, you'll need to give us logistical data, such as your pick up and delivery location, the ship date, and the condition of your vehicle (such as whether it runs or not).
After that, you'll need to tell us what type of service you require, either enclosed, covered, or open, and the type of delivery you want (which we explain below).
Lastly, provide us with details about your vehicle itself. What year was it built? What make and model is it? Does it have any modifications or special transportation requirements?
Step 2: Approach Us For A Quote
The next step is to gather all this information and approach us for a quote. You can either fill out our automatic online quote tool or call a rep. Either way, you'll get an immediate estimate, telling you how much your vehicle transport to or from Trenton, NJ, is going to cost.
Step 3: Learn More About Our Transportation Services
The next step is to ask us any questions that you might have about our transportation services, what's included, and which might be best for your vehicle. For instance, if you are transporting a classic car, we recommend enclosed transport on the back of a truck to prevent the elements from damaging your vehicle.
Step 4: Pay The Deposit
Once you pay your deposit, you can secure one of our vehicles for transport. At Vehicle Transport Services, we offer the most competitive vehicle transport prices in Trenton, NJ. You'll be amazed at how little our services cost.
Step 5: Get Your Vehicle Ready For Transportation
The next step is to prepare your vehicle for transportation. Make sure that you have all the required documents and, if using a pick-up point or terminal, drive or transport your vehicle to the instructed location. Make sure that your vehicle is available for loading onto the transport vehicle well in advance of shipping. If you have a non-running vehicle, position it so that operatives can ship it. Avoid leaving vehicles behind locked gates or inside garages.
Step 6: Wait For Delivery
The last step is to wait for delivery. Somebody needs to be available to receive the shipment. Recipients will need to make sure that they have the appropriate documentation to receive the vehicle.
Our NJ Vehicle Transport Services
At Vehicle Transport Services, we understand that no two vehicle shipments are the same. That's why we offer a range of different shipping services to meet your needs. We've designed our services to be so flexible that you can ship any vehicle you like to any location using any method. Here's what we do:
Enclosed, Covered, Or Open Transport
With our vehicle transportation services in Trenton, NJ, you can choose the level of protection your car enjoys during transit. Covered transport is our premium offering. Here we load your vehicle onto a truck protected on all sides, preventing rain, snow, hail, dust, or road debris from causing damage.
At the other end of the spectrum is open transport. With this option, your car travels in the open air on a dedicated transporter along with several other vehicles. This option is ideal for anyone looking to transport vehicles at a low cost.
Finally, we offer covered transport. This is identical to open transport, except your car travels under a canvas cover, protecting it from the elements.
Delivery Options
Flexible delivery options reflecting your budget and logistical requirements are also available through Vehicle Transport Services.
Our most popular delivery option is door-to-door. Here we collect and transport your vehicle between two locations of your choosing. For instance, we might collect your vehicle from your business premises in Trenton, NJ, and then deliver it to a showroom out-of-state.
The other option is terminal-to-terminal transport. Here, you transport your vehicle to a designated pickup zone and then we transport it to another pickup zone (or terminal) of your choosing. This method may help you save on costs, particularly if you are transporting a single vehicle.
Why Choose Us?
Our Trenton vehicle transport services are respected throughout New Jersey. Here's why our customers love what we do:
Massive Savings Versus Conventional Vehicle Transport Services
By coming to us, you could get a massive 30 percent off the cost of transporting your vehicle. Thanks to our range of service options, moving a vehicle from one part of the country to another has never been more affordable.
Cheaper Than Driving Your Vehicle Yourself
In many cases, our transport services work out as cheaper overall than transporting your vehicle yourself.
Get A Quote Upfront
We're 100 percent transparent about our prices. Just enter details into our website's estimate tool to find out how much moving your vehicle is going to cost or give one of our team members a call.
Get Vehicle Transport From An A+ Rated And BBB Approved Service
We're A+ rated and Better Business Approved, meaning that you're in safe hands when you choose us.
Book Vehicle Transport Services In Trenton, NJ, Today
If you want to transport your vehicle, get in touch with our team today. Our cost-effective services are tailored to your requirements.
Common Vehicle Transport Routes To/From Trenton, NJ
Car Shipping to Scottsdale, AZ
Vehicle Transport To Shreveport, LA
Our Vehicle Transport Locations In New Jersey
Jersey City | Trenton | Newark