Minneapolis Vehicle Transport Companies | Get A Free Vehicle Transport Quote | Save 30% Compared To Our Competitors
---
Our Local Minneapolis Vehicle Transport Service Area
We Help Customers Ship Their Car To/From The Minneapolis, MN Area & We Ship Vehicles Anywhere In The United States
Phone: (651) 867-6665
---
Hours of Operation
Monday – Friday from 9:00am – 8:00pm
Saturday & Sunday from 9:00am – 5:00pm
---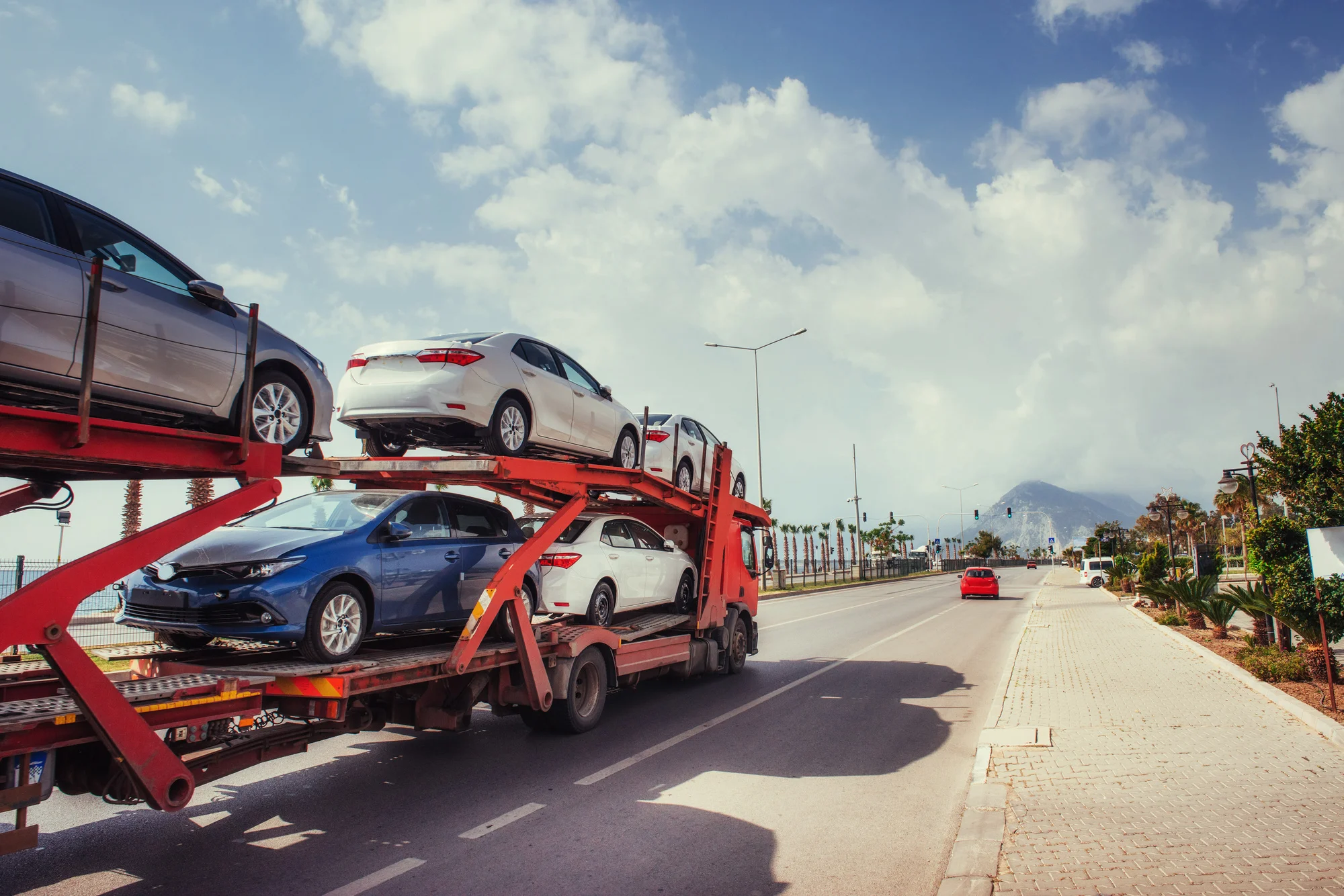 How To Ship A Car To/From Minneapolis, MN | Minneapolis Vehicle Transport Companies
Minneapolis vehicle transport services are designed to help you move your car to or from the city with as little stress as possible. There are many reasons you may need to ship your vehicle to/from Minneapolis. Maybe you are moving home, or perhaps you've recently purchased a new car? Either way, you should look for a safe and reliable service to get your car transported in one piece.
What are your options?
You could drive the car yourself, but this comes with concerns. Alternatively, you could contact Vehicle Transport Services | Minneapolis for a free vehicle transport quote, and we will handle the entire shipping process for you. We've been doing this for years, and our masses of 5-star reviews prove that we're exceptionally good at our job. You get to put your feet up while our team handles the logistics and moves your car for you.
How to ship your car through Vehicle Transport Services
Shipping a car via our team is the easiest thing you will do in life. There are different ways of moving cars to or from Minneapolis, and we provide three core services:
Open Vehicle Transport – Our cheapest and fastest service available. Multiple cars get loaded onto a vehicle carrier that's completely open to the elements. You have probably seen these carriers on the roads before, and they are completely safe and secure. The driver can see every car at all times, ensuring they are constantly watched and accounted for. You split the cost of the transport with other customers using the service, meaning it can be a very cheap option if you don't care about your vehicle being exposed to mother nature.
Covered Vehicle Transport – This method involves covering the vehicle carrier with a canvas-style material that protects the cars from the elements. It's perfect if you're shipping a car in winter or during the rainy season as your car won't get hit with rain or snow. Likewise, it's very useful in hot periods where loads of dust can kick up onto a car in transit. Your car gets an extra layer of protection verses open vehicle transport, which is why this service is typically more expensive
Enclosed Vehicle Transport – We consider this our specialist service because it's typically reserved for unique vehicles. Here, your car is shipping in a special metal container on the back of a truck. There is usually just one vehicle per truck, which is one of the reasons the service is considerably more expensive than the others. However, you get 100% protection from the outside world, and it is almost impossible for someone to steal or damage your car in the protective container. So, while the costs are greater, this is an essential service for anyone with a valuable vehicle they need to ship in Minneapolis. Exotic cars, luxury cars, military vehicles, unique vehicles – anything that's worth a lot of money should be shipped via this method.
To ship your car, you need to start by picking one of these shipping services. Once your decision is made, you can fill in the form on our website to get your free quote. You just need to give us some personal details, information on where your car is being shipped to/from, and details on the car itself. Then, we'll provide a quote for the service and you can book it right away!
The benefits of Minneapolis vehicle transport services vs. driving the car yourself
Some of you may look at the services and wonder if it makes sense to use them at all. Instead, you may consider the previously mentioned option of driving the car yourself. On the one hand, this seems like a fast and convenient method that can save a lot of money. However, it is actually a very bad idea – particularly when your car needs to be moved across multiple states or long distances.
Our Minneapolis vehicle transport services offer the following benefits against driving the car yourself:
Far more convenient – Driving your car is actually not that convenient at all. It takes up lots of your valuable time! You could spend an entire day driving your vehicle out of Minneapolis to its new location. Or, what if you need to transport a car TO this city? You'd need transport to get you to the car and then spend time driving it home. It is simply much easier to pay us to handle the logistics for you.
Much more affordable – Do you know how much it costs to drive a car for hundreds, possibly thousands of miles? Gas prices are extortionate right now, and you'd probably have to pay for food and overnight accommodation. It's money that doesn't need to be spent! Instead, paying for vehicle transport services is more affordable and you don't feel as though you're throwing cash away.
Keeps your car in better condition – Even our open vehicle transport services will keep your car in a better condition than if you drive it. All it takes is one pothole to damage your vehicle during the drive – not to mention the risk of auto accidents or people scraping your car. If your vehicle is safely on a carrier, it will arrive in one piece. If you choose covered or enclosed shipping, it will arrive in perfect condition!
Why choose us for Minneapolis vehicle transport services?
Put simply, we are the best at what we do! As an A+ Accredited business with the Better Business Burea, you know you are in very safe hands. The variety of shipping services we offer also gives you room to pick an option that suits your needs and budget. As a result, you only pay for what you need, ensuring no money gets wasted!
Speaking of which, we are extremely confident that our prices are better than anyone else's out there. Based on previous jobs, you could save around 30% when compared to our direct competitors.
So, if you want the best vehicle transport services in Minneapolis, get in touch with us today.
Common Routes To/From Minneapolis, MN
Car Shipping To/From Indianapolis, IN
Shipping A Car To/From Albuquerque, NM
Vehicle Transport To/From Chicago, IL
Ship A Car To/from Fort Lauderdale, FL
We Have Locations All Across Minnesota
Minneapolis | St Paul | St. Cloud | Duluth