Indianapolis Vehicle Transport Companies | Get A Free Vehicle Transport Quote | Save 30% Compared To Our Competitors
---
Our Local Indianapolis Vehicle Transport Office
We Help Customers Ship Their Car To/From The Indianapolis, IN Area & We Ship Vehicles Anywhere In The United States
Phone: (463) 777-9006
---
Hours of Operation
Monday – Friday from 9:00am – 8:00pm
Saturday & Sunday from 9:00am – 5:00pm
---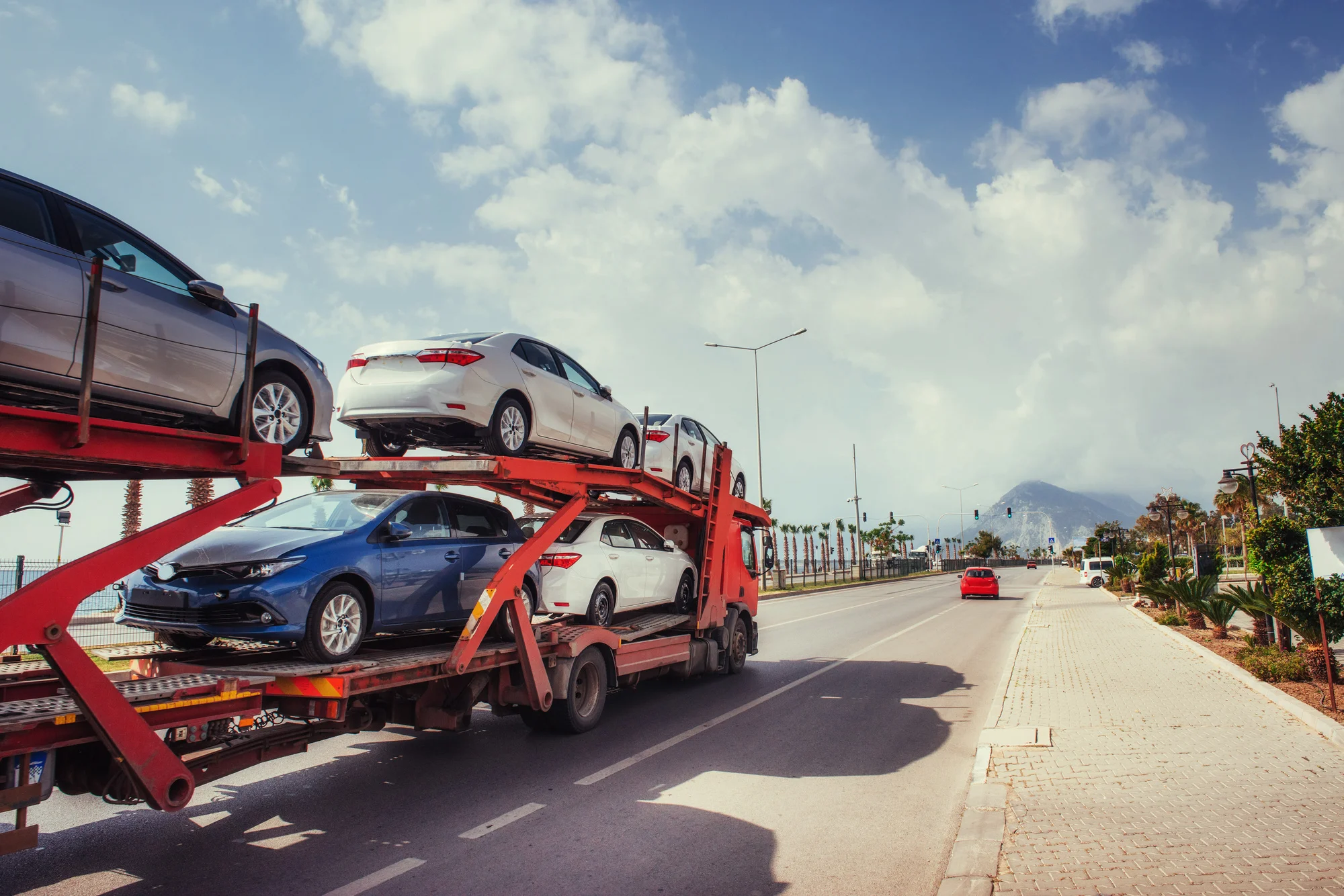 How To Ship A Car To/From Indianapolis, IN | Indianapolis Vehicle Transport Companies
Are you looking to ship a car to/from Indianapolis? Perhaps you have recently purchased a vehicle from this city, and you need to ship it to your home address. Or, maybe you live in Indy and require vehicle transport services to bring a car or van to you. Whatever your reasoning, you need a fast and reliable Indianapolis vehicle transport company that will help you solve this problem and ship your vehicle across many miles and possibly multiple states.
Vehicle Transport Services can help you with this as we offer a range of auto transport services designed to make your life easier. We'll help you get your vehicle from A to B in no time at all – and in the best possible condition. Feel free to get in touch with us today to get a free quote in seconds!
How to ship a car in Indianapolis, IN
Indianapolis is an extremely busy city, meaning it has fantastic transport links to some of the main highways in the state. Consequently, it is extremely easy to ship vehicles to and from this city – provided you have the correct resources for the job. Sure, you could drive the car yourself, but this isn't always practical. It takes up a lot of your valuable time, can be physically and mentally taxing, and actually costs a lot of money when you take fuel stops into account. Plus, you are using the vehicle, which means you run the risk of damaging it or it getting stolen when you stop for gas.
Instead, the best approach is to work with a reliable vehicle transport company – like us!
All you have to do is contact our team, provide your details, and we will handle the rest. We have access to specialist auto haulers that can carry your car to or from Indianapolis with ease. This gives you all the time in the world to relax, or handle anything else that needs to be done before your automobile arrives.
The shipping process is extremely straightforward:
Get your free quote
Choose your specific vehicle transport service, and make a booking
We pick up your vehicle and ship it to the desired location
Your vehicle arrives in one piece, exactly as you left it
What are the options when choosing auto transport services?
At Vehicle Transport Services, we offer three main services for you to choose from:
Covered Vehicle Transport
Enclosed Vehicle Transport
Of course, you are probably questioning the differences between these three options, and which one is the best way to ship a vehicle in Indianapolis.
Truthfully, there is no 'best way' to ship a vehicle as it depends on your budget and personal needs. Some people may prefer open vehicle transportation because it tends to be the most affordable and cost-effective. Others might opt for enclosed because it provides superior protection and security. It is entirely up to you to decide which one is the best for your specific needs. To do this, take a look at the three services and how they differ:
Open Vehicle Transport
If you are looking for cheap Indianapolis vehicle transport, this is the service for you. Open vehicle transport services will use open carriers on the roads. This means the cars are all loaded onto the carrier with no additional protection from the elements. You'll share the carrier with 5-8 other vehicles, which is why it is so cheap – the costs are split between each customer.
Open car shipping carriers are also more prevalent on the roads, so the availability is greater than the other two options. In turn, this makes it the fastest option for shipping vehicles across the country. All vehicles are secure and safe during transit, but your car may need a wash when it arrives as it could accumulate dirt and dust from the journey.
Covered Vehicle Transport
The next option is to give your vehicle some added protection from the elements with covered vehicle transport services in Indianapolis. Here, the carrier vehicle is wrapped in a canvas material that stops all the vehicles from being affected by rain, dirt, dust, bugs, etc. It means your car will arrive all shiny and in the exact same condition as it was before it left.
Therefore, you can expect this service to be slightly more expensive than open vehicle transport. In fact, we usually find it is $100-$300 more costly, though this depends on the route.
Enclosed Vehicle Transport
Some vehicle transport companies will lump this service under the previous heading, but we offer two completely different options. Like covered vehicle transportation, this service protects your car from the elements. However, the big difference is that your car is enclosed in a metal shipping container. It will be tied down and kept securely in place while ensuring that absolutely nothing gets to your car.
This is the most expensive way to ship a car, but it is the best option if you are shipping something really valuable. We highly recommend considering this method if you are transporting classic cars, extremely expensive cars, or even military vehicles.
Why choose us for Indianapolis vehicle transport services?
We're an A+ Rated and Accredited business through the Better Business Bureau, and we have hundreds of 5-star reviews across Google and Facebook. So, you can feel confident that you're doing business with a company you can trust.
We know what it takes to ship a car as quickly and safely as possible, ensuring your vehicle goes from A to B with minimal fuss. If that's not enough, we're confident you can save up to 30% when choosing us over our competitors! Combine this with our ability to ship any type of vehicle you can think of, and there's no reason to go elsewhere.
If you need Indianapolis vehicle transport services, get in touch with our team today. You can get a free vehicle transport quote via our website, or give us a call to learn more.
Common Routes To/From Indianapolis
Auto Transport To Baton Rouge, LA
Shipping A Car To/From Manhattan, NY
Vehicle Transport To/From Fort Myers, FL
Ship A Car To/From Boca Raton, FL
We Have Locations Within Indiana
Indianapolis | Fort Wayne | Evansville