St Paul Vehicle Transport Companies | Get A Free Vehicle Transport Quote | Save 30% Compared To Our Competitors
---
Our Local St. Paul Vehicle Transport Office
We Help Customers Ship Their Car To/From The St Paul, MN Area & We Ship Vehicles Anywhere In The United States
Phone: (651) 867-6606
---
Hours of Operation
Monday – Friday from 9:00am – 8:00pm
Saturday & Sunday from 9:00am – 5:00pm
---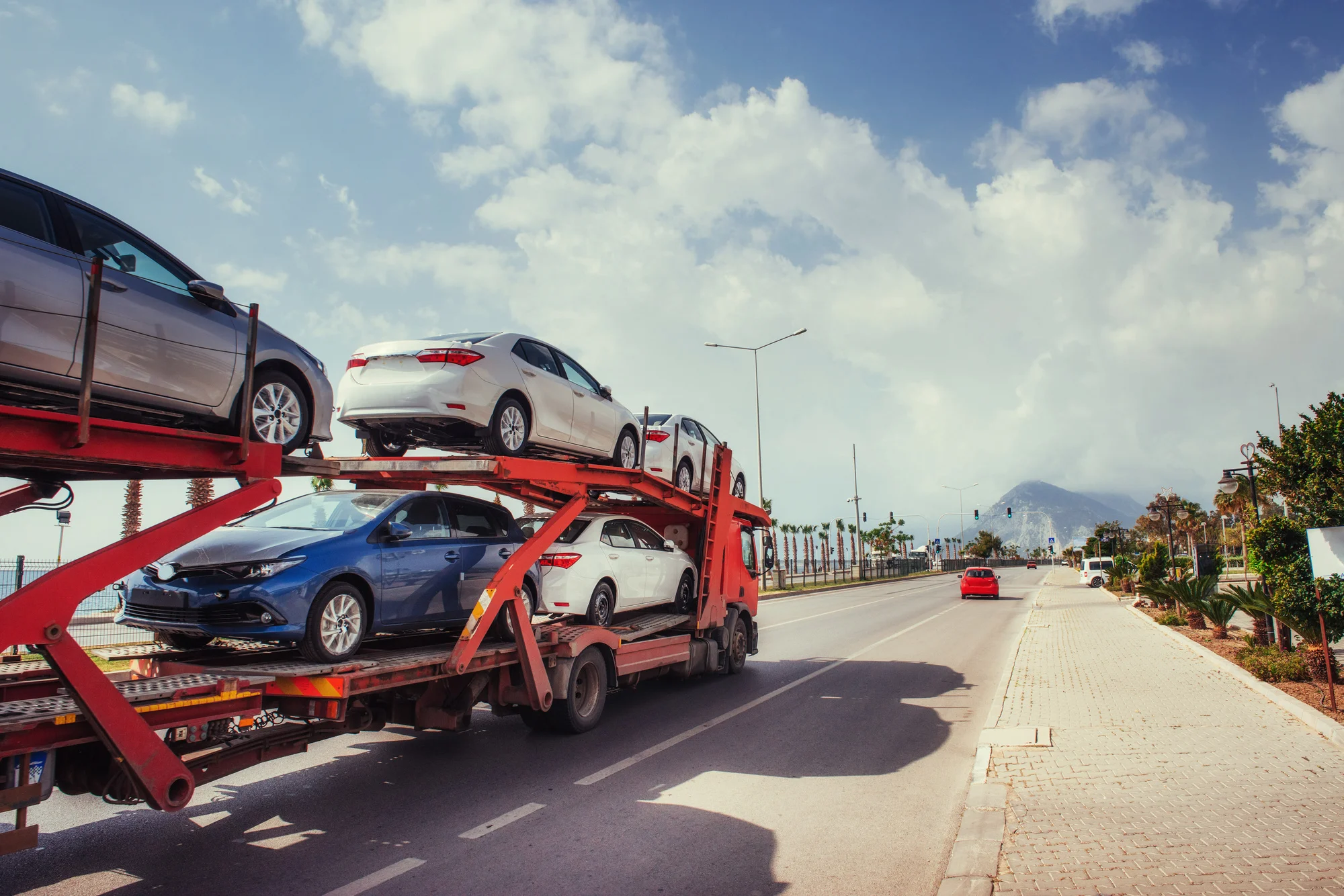 How To Ship A Car To/From St Paul, MN | St Paul Vehicle Transport Companies
Looking to ship a car to/from St Paul, MN? Vehicle Transport Services | St Paul is a local vehicle transport company in St Paul, MN. There are many reasons you may need to ship your vehicle to a different state. Perhaps you are moving house and relocating to a new state, or maybe you plan to sell the car and need to get it to its new owner. Whatever your reasons for needing St Paul, MN vehicle transport services, you have come to the right place.
Why is it better to ship your car with a St Paul, MN, vehicle transport company than drive it?
When you need to ship your vehicle long-distance, your first thought may be to drive it yourself. But, driving your vehicle to a different state presents a range of logistical issues; here are some of the factors to consider:
Cost – gas prices are high right now, and driving your vehicle across the country will lead to considerable fuel costs. CNN Business reports that the recent rises in gas prices put them at a record high, and these prices are expected to continue for a long time, making driving across the country an expensive task.
Wear and tear – driving a long distance will add a lot of miles to your vehicle and cause wear and tear. If you are transporting a much-loved classic car or rare custom vehicle, the last thing you want is for it to break down or become damaged on your journey.
Timescale – transporting your vehicle to or from St Paul could take longer than you expected due to the city's many traffic calming initiatives. St Paul uses various traffic calming measures, including speed limits restricted to 20 mph on residential roads. Minnesota is also home to more than 200 roundabouts, so navigating your way around these traffic circles on your journey through the state could increase the time it takes to get to your destination.
Risk factors – safety and the risk of a road traffic collision are crucial considerations to keep in mind before driving your vehicle a long distance. While you may think that navigating the interstates and driving through the Twin Cities would be the most hazardous areas to travel, Minnesota's rural roads are the most dangerous places to drive in the state, with the highest proportion of traffic fatalities.
Take the hassle out of transporting your vehicle with car shipping services St Paul, MN
As you can see, transporting your own vehicle to or from St Paul, MN, can cause a lot of hassle and is often not an efficient or cost-effective method to transport your car. While many people think of car shipping as an expensive way to move their vehicles, in reality, it is cheaper than they imagine and a far more convenient option.
How to ship a car
Transporting a car is an unfamiliar task for most people, but our mission is to make transporting your vehicle a simple process. Here are the steps to take when planning to use a transporter to ship your car:
Get multiple quotes
Gaining at least three quotes from different vehicle transport companies is the best way to find the right carrier to move your car. But, when you use Vehicle Transport Services, there is no need to worry, as we will take care of this for you and arrange for you to receive quotes from our trusted haulers.
Choose your shipping method
There are many options available to ship your vehicle, and we can put you in touch with carriers that offer them all. Our services include:
Enclosed vehicle transport
Covered vehicle transport
Open vehicle transport
Our car transport services
Enclosed vehicle transport
Enclosed vehicle transport is often used for shipping classic and high-value vehicles as it offers the most protection during transportation. Enclosed vehicle transport is the most expensive way to transport your vehicle.
Open vehicle transport
Open vehicle transport refers to multiple cars being shipped on an open carrier at the same time. This method is the most cost-effective form of vehicle shipping.
Covered vehicle transport
Covered vehicle transport is at a mid-range price point and involves fewer cars being transported at the same time. This method provides more protection than open vehicle transport.
Door-to-door delivery or terminal-to-terminal delivery
In addition to these different vehicle transport methods, we can offer two delivery options; door-to-door delivery or terminal-to-terminal delivery.
Door-to-door delivery means we will collect your vehicle from you ready to transport and take it directly to the delivery address, providing a convenient and hassle-free car shipping solution.
Terminal-to-terminal delivery means you drop the vehicle at an agreed terminal, ready to be shipped to another agreed meeting point where it will be waiting for you to collect. This is the most cost-effective option of the two delivery methods.
Why choose Vehicle Transport Services to ship your vehicle?
Shipping a car is a stress-free way to move your vehicle to a different location, but not every car shipping company is the same. At Vehicle Transport Services, we recognize this, which is why we only connect our customers with the best haulers to ship their vehicles.
We will work hard to find the perfect carrier to transport your car on your chosen route and to meet your timescale. We will provide you with 3 to 5 quotes from different companies so that you can choose the best option for your needs.
Here are just some of the reasons our customers choose Vehicle Transport Services whenever they need to ship a car:
We have 5-star ratings on Google and Facebook.
We can beat quotes from our competitors by up to 30%.
We pride ourselves on providing the best service and ensuring that you have the most positive experience from the moment we provide you with quotes to the time your vehicle is safely delivered.
All the hauling companies that we use are required to meet both FMCSA and Department of Transportation (DOT) regulations.
Each carrier we use is bonded, insured, and licensed.
Get your free car shipping quote from us in just a few seconds, or call us to discuss your requirements in more detail at 651-687-6606.
Common Routes To/From St Paul, MN
Car Shipping To/From Indianapolis, IN
Shipping A Car To/From Anaheim, CA
Vehicle Transport To/From Chicago, IL
We Have Locations All Across Minnesota
Minneapolis | St. Paul | St. Cloud | Duluth