Madison Vehicle Transport Companies | Get A Free Vehicle Transport Quote | Save 30% Compared To Our Competitors
---
Our Local Madison Vehicle Transport Office
We Help Customers Ship Their Car To/From The Madison, WI Area & We Ship Vehicles Anywhere In The United States
Phone: (608) 673-3677
---
Hours of Operation
Monday – Friday from 9:00am – 8:00pm
Saturday & Sunday from 9:00am – 5:00pm
---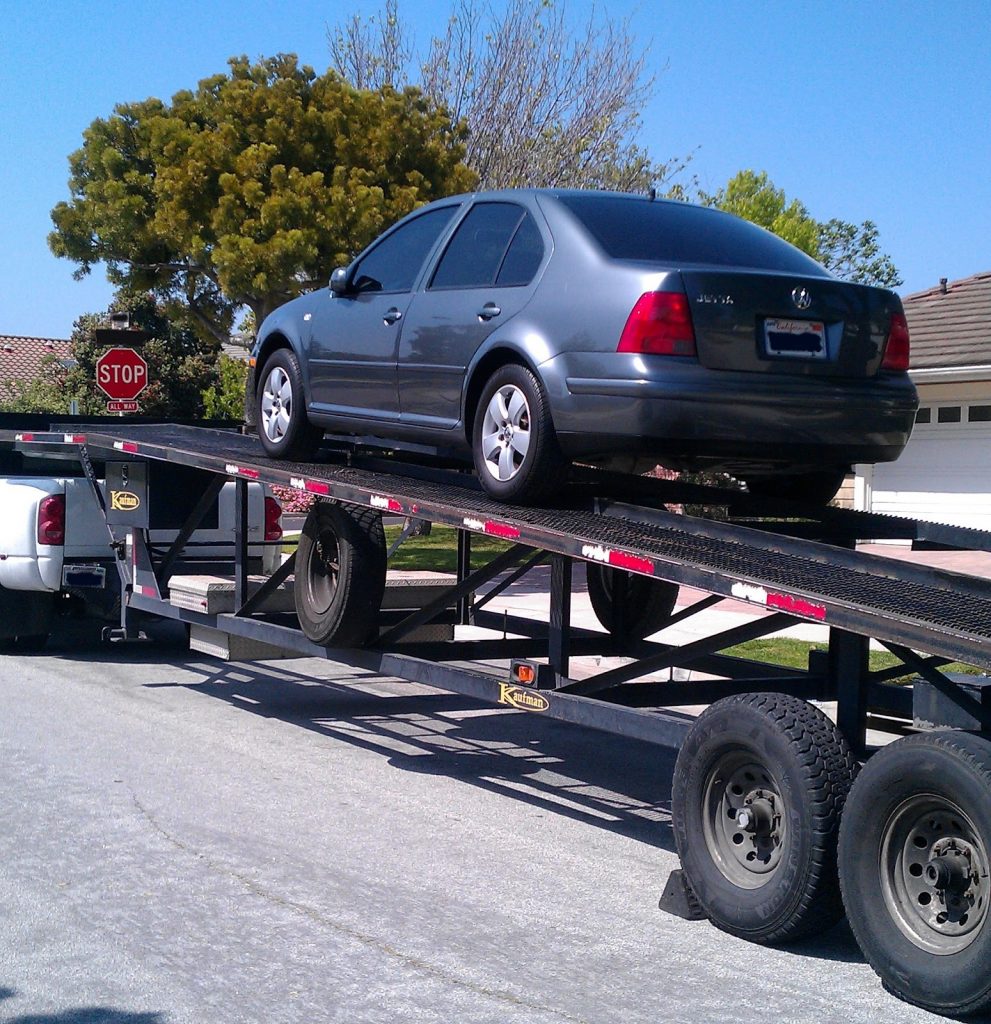 How To Ship A Car To/From Madison, WI
Looking for a company to ship a car to/from Madison, WI? Well, you're in the right place. Vehicle Transport Services is a local Madison vehicle transport company.
Here at Vehicle Transport Services, we make it as easy as possible for you to transport your car to Madison and enjoy city life to the fullest. We've got nearly three decades of combined experience in transporting vehicles from point A to point B, so you can have confidence that your car will arrive safe and sound, just as planned. When you're looking for Madison vehicle transport services, we should be your one and only port of call.
How To Transport a Vehicle to Madison
It's possible that you could drive your vehicle to Madison on your own. But that wouldn't necessarily be the best option. Moving across the country can be stressful even at the best of times, and having to driving your cars will only add to those stress levels.
The best solution is to give the responsibility of transporting your vehicle over to the professionals like us here at Vehicle Transport Services. That way, you'll be able to travel to Madison however you like, knowing that your car will soon be with you. Below, we'll run through a step-by-step guide that'll ensure that your car will arrive at your new home safe and sound.
Research Your Options
There are plenty of companies who will say that they'll transport your vehicle. But as with most things, not all vehicle transport companies are created equal! To ensure that your experience is smooth from beginning to end, it's important to choose a company that has experience and plenty of happy customers on its side, like us here at Vehicle Transport Services.
Select Your Preferred Carrier Option
There's more than one way to transport a vehicle. Here at Vehicle Transport Services, we offer a variety of carrier options, which allow our customers to select the transport method that is best for them. These options are:
Open Vehicle Transport
Covered Vehicle Transport
Enclosed Vehicle Transport
You'll find details of all three further down this page.
Choose Your Delivery Method
The next step will be to choose the delivery method that works for you. Vehicle Transport Services offers two delivery options, Door to Door and Terminal to Terminal.
Door to Door
The Door to Door delivery method is our most convenient package. If you select this option, your car will be picked up from your current home and then transported to the end destination, with no additional work required from you. For example, you could have your vehicle picked up from your home in New York City and then delivered to your new home in Madison, WI.
Terminal to Terminal
If you select this option, you'll drive your car to a predetermined terminal near your current location. The car will then be transported to another predetermined terminal near your new home, where you'll pick the car up. This does require a little extra work on your behalf, but it can be more affordable than door to door delivery.
Prepare Your Car
Once you've paid your deposit for the vehicle transport, you'll just need to prepare your car, and everything will be ready to go! This involves making sure the inside and outside of the vehicle is clean, removing personal belongings, ensuring the alarm is deactivated, and making a note of any dents, scratches, and other damage to the vehicle.
After that, you'll just need to take your vehicle to the terminal or wait for your car to be picked up. From there, we'll handle the rest.
Madison Vehicle Transport: Our Services
Vehicle Transport Services offers a range of transport options, so you can find the one that's right for you. The three we offer are 'Open Vehicle Transport,' 'Covered Vehicle Transport,' and 'Enclosed Vehicle Transport.'
Open Vehicle Transport
The majority of vehicles we transport are done so via the 'open vehicle' method. If you select this option, your vehicle will be placed on an auto hauler truck along with other vehicles. It's called 'open vehicle transport' because the car is exposed to the elements. It's the most affordable way to transport a vehicle, but it's not appropriate for certain vehicles, such as classic cars.
Covered Vehicle Transport
Cars transported via the covered vehicle method are delivered on the same auto hauler truck as open vehicle vehicles, but with one difference: they're 'covered.' They're wrapped in a plastic covering that protects them from the elements and road debris, which could otherwise damage the vehicle. It's a good option for people that want another level of protection for their vehicle but who don't need the full 'enclosed vehicle' treatment.
Enclosed Vehicle Transport
Enclosed vehicle transport is the highest level of vehicle transportation service we offer. As you may have guessed from the name, these vehicles are transported in an enclosed container. This means that the vehicle is completely protected from the elements, road debris, and anything else that may cause damage to the vehicle. It's the best option for people who don't want to take any chances when they're transporting their vehicle. The biggest uses for this method of transport are for shipping classic cars, exotic vehicles and high end cars.
Why You Can Trust Vehicle Transport Services
Your car will be one of your most cherished — not to mention valuable — possessions. As such, you'll want to have peace of mind that it's in safe hands when it's on its way to Madison.
Here at Vehicle Transport Services, peace of mind is our specialty. We've won plenty of rave customer reviews over the years because of our professionalism and commitment to customer satisfaction. As a licensed, bonded, and insured vehicle transport company, you can have confidence that we'll do exactly what we say we'll do, when we say we'll do it.
If you're ready to get started, then simply click the 'Vehicle Transport Quote' at the top of this page, or you can give us a call at (608) 673-3677.
Common Vehicle Transport Routes To/From Madison, WI
Car Shipping To/From Detroit, MI
Auto Transport To/From Nashville, TN
Ship A Car To/From Cleveland, OH
Vehicle Transport To/From Phoenix, AZ
Shipping A Car To/From Oakland, CA
Cities In Texas Where We Have A Local Office
Milwaukee | Madison