Nashville Vehicle Transport Companies | Get A Free Vehicle Transport Quote | Save 30% Compared To Our Competitors
---
Our Local Nashville Vehicle Transport Office
We Help Customers Ship Their Car To/From The Nashville, TN Area & We Ship Vehicles Anywhere In The United States
Phone: (629) 895-4289
---
Hours of Operation
Monday – Friday from 9:00am – 8:00pm
Saturday & Sunday from 9:00am – 5:00pm
---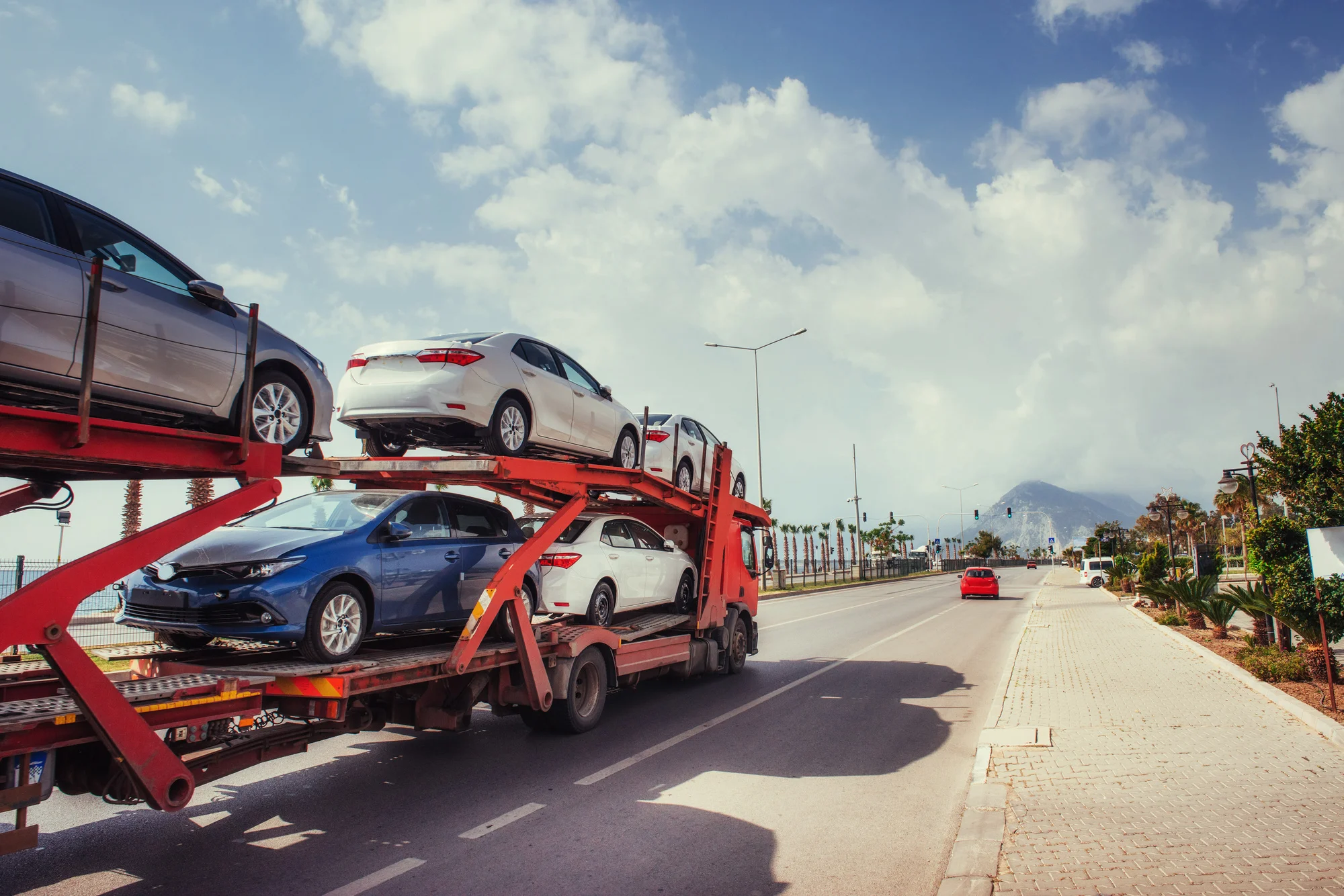 Nashville Vehicle Transport Companies & Services | Ship A Car To/From Nashville, TN
Our Nashville vehicle transport services make it easy to relocate your car to any location in the country. We offer flexible, tailored options, regardless of your budget or the type of vehicle you want to move.
Getting a professional vehicle transport service to move your car from one location to another offers all kinds of benefits. These include:
Protecting your vehicle during transit
Avoiding the need to put any additional mileage on the clock
Saving time, effort, and money
On this page, we explain our auto transport services in detail, some of the reasons our clients love our services, and how our services work.
Nashville, TN, Auto Transport Services
At Vehicle Transport Services | Nashville, we offer bespoke auto transport services. No matter what type of car you want to transport or the size of your budget, we have options for you. With us, you can choose the type of transportation you want, and how and where we deliver your vehicle.
Delivery Options
At Vehicle Transport Service, we offer two delivery options: terminal-to-terminal, or door-to-door.
Door-to-door transport is fairly self-explanatory. Transportation personnel arrive at a location of your choosing, load your car onto a transport vehicle, and then deliver it to a specific address.
Terminal-to-terminal transport involves you transporting your vehicle to a pick-up zone where we load it onto a truck and deliver it to a second pick-up zone. The recipient then collects your car and transports it to its final destination.
Shipping Types
We also offer three shipping types offering varying levels of affordability and protection.
Open vehicle transport is our most basic service. Here, we place your vehicle on a dedicated car transporter along with several other cars and ship it to its destination. Vehicles are out in the open (as they would be if you drove them down the street), dramatically cutting the cost of the service.
Covered vehicle transport is our value-premium option. This transport option involves placing your auto on a transport vehicle and then covering it with canvas. The cover prevents damage from rain, hail strikes, and minor road debris.
Enclosed vehicle transport is our premium option. Here, we load your vehicle onto a fully-enclosed trailer, either by itself or with another vehicle, with the floor, sides, and roof protecting it from harm.
The Best Nashville Vehicle Transport Service
Our customers love what we do. That's why they come back to us over and over again. Here's what makes us the best Nashville vehicle transport service you'll ever encounter:
Lower Prices Than Anyone Else
At Vehicle Transport Services, we can't understand why some vehicle transport services charge high prices. Our prices are up to 30 percent less than the competition all year round.
Professional Vehicle Care
We understand how valuable vehicles can be, both financially and sentimentally. That's why we train everyone on our team in expert vehicle care.
Tailored Transport Services
Choose both how and where we transport your vehicle. Get expert services every step of the way.
How Our Car Transport Services Work
Transporting a car with us is easy. Here's how to use our services, step-by-step.
Step 1: Decide How And Where You Would Like To Transport Your Vehicle
The first step is to decide how and where you would like to transport your vehicle. Select a pick-up and drop-off location, or choose one of our many terminals in Nashville and around the country.
Then choose the method of transport that you would prefer. If you need an affordable option, select either our open or covered auto transportation services. If you need to provide your vehicle with the utmost protection, pick our enclosed transport option.
Step 2: Get Your Quote
Once you know how and where you want to transport your vehicle, the next step is to get a quote.
With us, getting a quote is easy. Just type your details into our vehicle transport quote form. You'll need to provide us with:
Your name
Email address
Telephone number
Your pickup location, including the city, state, and zip code
Your delivery location, including the city, state, and zip code
The date you want to ship your vehicle
Your vehicle's year of manufacture
Your vehicle's make and model
The condition of your vehicle, either standard or non-running
The type of shipping you require, either enclosed or open car
You can also add some additional comments or remarks to help us calculate a more accurate estimate. Also, at this stage, feel free to ask us any questions, such as how we protect your vehicle during transit, the documents you require, and how long shipping takes. We're more than happy to provide all the information you require.
Step 3: Pay The Deposit
If you are happy with your estimate, the next step is to pay the deposit. This payment reserves your slot on the transport vehicle and contributes towards the final price.
Step 4: Get Ready For Pickup
Once all that is out of the way, all you need to do is get ready for vehicle pickup. If you choose door-to-door vehicle transport, this step is easy. Simply collect all the documentation you require and leave your vehicle in an accessible location on your property.
If you are using terminal-to-terminal transportation, you'll need to transport your vehicle to the collection zone in advance of the shipment. Make sure that you leave plenty of time to avoid disappointment.
Step 5: Prepare For Receipt Of Your Vehicle
Lastly, you'll need to prepare for the receipt of your vehicle at its final destination. If you are shipping a vehicle to your property or business premises in Nashville, make sure that you are there in advance of its arrival.
Likewise, if you are shipping a vehicle to a third-party destination, you'll need to arrange for someone to be present to collect it.
Ship Your Vehicle With Us Today
With us, shipping your vehicle couldn't be more seamless or affordable. Grab a quote today and find out just how much you could save.
Common Vehicle Transport Routes To/From Nashville, TN
Ship A Car From Scottsdale, AZ
Cities In Florida Where We Have Office Locations
Nashville | Memphis | Knoxville