Memphis Vehicle Transport Companies | Get A Free Vehicle Transport Quote | Save 30% Compared To Our Competitors
---
Our Local Memphis Vehicle Transport Office
Address: 1661 International Dr, Suite 400, Memphis, TN 38120
Phone: (901) 479-0010
---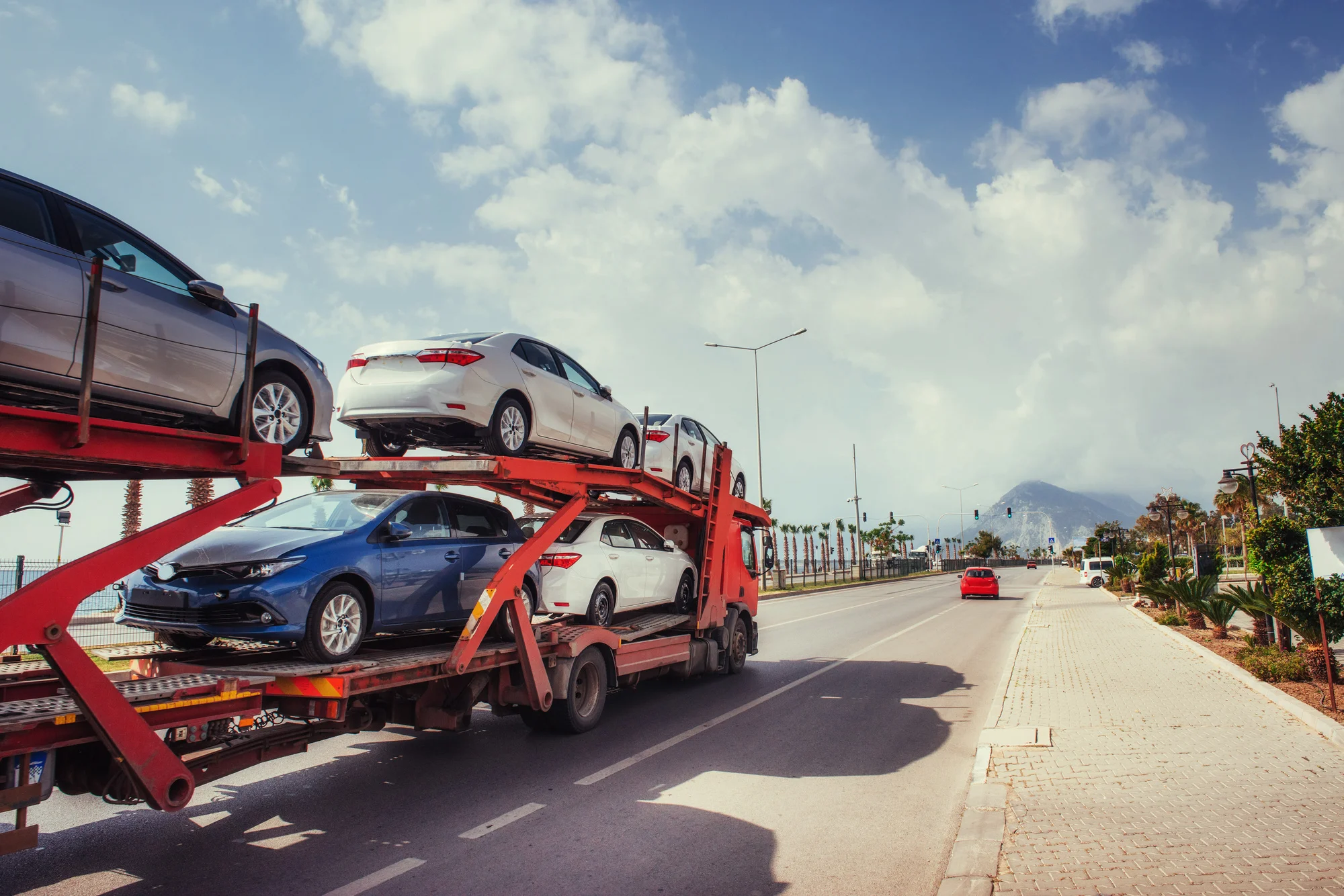 Memphis Vehicle Transport Companies & Services | Ship A Car To/From Memphis, TN
At Vehicle Transport Services | Memphis, we tailor our Memphis vehicle transport services to your needs. Whether you're a collector wanting to transport a classic vehicle, a dealer looking to move cars in bulk, or just a regular individual hunting for convenience, we're here to help.
On this page, we explain the benefits of vehicle transportation services, our tailored approach to auto transport, how our services work, and why our customers love what we do.
The Benefits Of Vehicle Transportation In Memphis, TN
While Memphis vehicle transport requires an upfront expense, it comes with a host of benefits. In many cases, it actually works out cheaper to use us than to move your vehicle yourself.
Here are some of the benefits you can expect when you choose our services:
Lower overall costs: Save on fuel, vehicle depreciation, food, overnight stays, and maintenance
Free up more of your time: Avoid giving up your weekend to move your vehicle to a new location
Keep the same mileage on your vehicle odometer: If selling your vehicle, get the best possible price
Protect your vehicle from damage: Use our enclosed and covered vehicle transport options to protect your car from the elements
Tailored Vehicle Transportation From Trusted Professionals
At Vehicle Transport Services, we provide tailored transport options. With us, you can choose from a range of shipping types and delivery options.
If you want to give your vehicle maximum protection, choose our enclosed shipping service. This option involves carefully loading your vehicle onto a truck trailer which protects it from all the elements and road debris. Expect to pay between $0.50 and $1.00 per mile for this service.
Alternatively, if you are looking for a low-cost option, choose our open shipping type. This method involves loading your auto onto a dedicated car transporter along with seven or eight other vehicles, fitted in place with straps. Prices for this service range from $0.30 to a maximum of $0.45 per mile.
We also offer a hybrid "covered" transport option. Here, we load your vehicle onto a regular transporter and then cover it with a canvas that protects against the weather and flying road debris. These services cost around $0.45 to $0.55 per mile.
When you come to us, you also get two delivery options:
With door-to-door transportation, we collect your vehicle from your chosen pick-up address and then deliver it to your delivery address. Just leave your vehicle in an accessible location.
Terminal-to-terminal delivery involves transporting your vehicle between pick-up and drop-off zones. Under this scheme, you drive your car to a terminal first. We then load it onto a transport vehicle and truck, and ship it to the second terminal. Because this method avoids "last mile" costs, it is significantly more affordable than conventional door-to-door delivery.
Vehicle Transportation Made Easy
At Vehicle Transport Services, our goal is to make vehicle transport as easy as possible. Here's what you need to do:
Step 1: Figure Out Which Service You Want
The first step is to figure out what type of service you want. Here's what you'll need to decide before you transport any vehicles with us:
The pick-up and drop-off locations of the vehicle
The type of shipping you want to use: enclosed, open, or covered
The type of delivery you want, either door-to-door, or terminal-to-terminal
Step 2: Get A Quote
Once you know the basics, you're ready to tailor your auto transport services and get a quote.
At Vehicle Transport Service, we provide instant quotes via our vehicle transport quote form. Just provide us with some basic contact details, the pick-up and drop-off locations for your vehicle, the date you want to ship it, and some information about your car. We will then crunch the numbers and tell you exactly what you will pay.
Remember, our quotes are up to 30 percent less than our rivals, so when you come to us, you always get the best deal.
Step 3: Step 3 Prepare Your Vehicle
If you're happy to go ahead with our Memphis vehicle transport services, you'll need to prepare your vehicle. Here's what to do:
Provide the vehicle with enough fuel to drive on and off the delivery truck (if running) – and perhaps a little more for convenience
Remove any personal belongings from the vehicle, particularly valuables
Take it for a service beforehand, if applicable
Note the mileage on the odometer
Take photos of the condition of your vehicle, both inside, outside, underneath, and in the engine compartment
Step 4: Pay The Deposit
Paying the deposit reserves your slot on your transport vehicle of choice. Once we receive payment, we will book your vehicle for transportation at your chosen time and date.
Step 5: Prepare For Pickup And Delivery
The final step is to prepare for pick-up and delivery and pay the final balance.
If using our door-to-door delivery service, you'll need to ensure that there is someone available to hand over the vehicle to us and receive it when it arrives at the other end. Make sure that recipients are available and that vehicles are accessible.
If you are using terminal-to-terminal delivery, you'll need to arrange for transport both to and from the pick-up and drop-off zones. Ensure that your vehicle arrives at the terminal in good time to avoid missing the shipment.
Once you've done that, you're all set. Your auto will arrive in its new location and transport will be complete.
Why Our Clients Love Our Services
Our clients love our Memphis vehicle transport services, but why?
Low prices: We're up to 30 percent more affordable than other auto transport services in Tennessee
Tailored services: We also offer a fully customized service, designed to meet your vehicle protection and budgetary requirements
Professional vehicle handlers: Our team has extensive training and experience in auto care, ensuring that your vehicle arrives at its destination in pristine condition.
Want to learn more? Get in touch with us today and find out how much you could save on Memphis vehicle transport.
Common Vehicle Transport Routes To/From Memphis, TN
Ship A Car From Scottsdale, AZ
Cities In Florida Where We Have Office Locations
Nashville | Memphis | Knoxville