Houston Vehicle Transport Companies | Get A Free Vehicle Transport Quote | Save 30% Compared To Our Competitors
---
Our Local Houston Vehicle Transport Office
Address: 11200 Broadway St, Suite 2743, Pearland, TX 77584
Phone: (281) 214-2599
---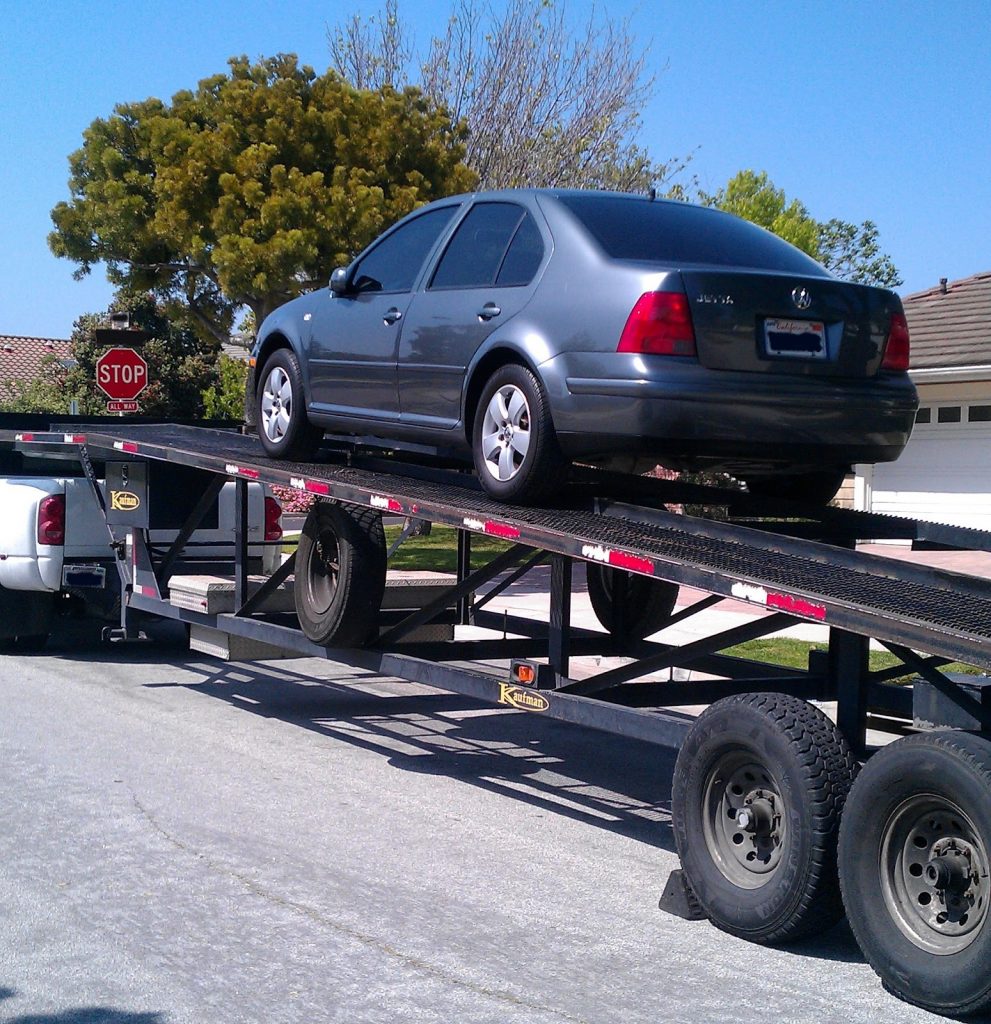 How To Ship A Car To/From Houston, TX
Need to ship a car to/from Houston, TX? Vehicle Transport Services | Houston is a local Houston vehicle transport company. At Vehicle Transport Services, we believe that shipping your vehicle should be stress-free. That's why we offer a tailored, affordable service, up to 30% cheaper than the competition.
Our philosophy is to care for your car as best as we can. Our entire team is committed to vehicle handling excellence, giving you peace of mind.
On this page, you'll learn how to ship a vehicle, our auto transport services, and why you should choose us.
How Vehicle Transport Works To/From Houston, TX
Getting the vehicle transport services you need in Houston, TX, is surprisingly easy. Just following these steps:

Step 1: Figure Out Which Type Of Transport You Need
We offer a range of services designed to meet your car shipping requirements. These let you balance cost with convenience and protection.
Our basic shipping option is open-air transport. Here, we load your vehicle onto a car transporter along with several others, all sharing the cost of the ride. This arrangement offers the best value.
The next level up is covered transport. For this option, you're still sharing an auto transport vehicle, but we protect your vehicle with a strong, durable cover.
Lastly, we offer a premium truck-based fully enclosed vehicle transport service. Here, we move your vehicle inside a cargo trailer, either on its own or with one other vehicle, fully protecting it from the elements. This type of shipping is mostly for shipping classic cars, luxury vehicle and exotic cars.
Step 2: Consider Delivery
Next, consider the type of delivery you want.
Vehicle Transport Services offers two delivery types: door-to-door and terminal-to-terminal.
Door-to-door is the most convenient option. We collect and deliver your vehicle from and to addresses of your choice. For instance, we can pick up your car from your home and then deliver it to the buyer's address.
We also offer terminal-to-terminal delivery. This method involves transporting your vehicle between two predetermined hubs to lower costs.
Step 3: Get A Quote
The next step is to get a vehicle transport quote. With us, this step is easy: just fill out our online form to get an estimate. For this, you'll need to provide:
Your name, email, and phone
City pickup location
City delivery location
The date you want to ship your vehicle
Details about your car, including the year, make, model and condition
The shipping type you would prefer to use
You can also leave additional comments at the bottom of the form for a more accurate quote. Remember, we beat our rivals by up to 30%.
Step 4: Pay The Deposit
If you're happy with the quoted price, you're then ready to pay the deposit. We'll use this money to reserve your spot on a transport vehicle on your chosen date.
Step 5: Prepare For Collection And Delivery
Before we arrive to collect your vehicle or take it to the terminal, you'll need to prepare it for transport. Here are some of the things that you'll need to do:
Wash it thoroughly
Take a video of its condition, both inside and out, and under the hood
Take pictures of high wear-and-tear areas, such as the fenders and exhaust
Send it for a service
Make sure that it has enough fuel in the tank to get it on and off the truck and move it to its final destination
Remove all valuables and personal possessions from the vehicle
If you are using terminal-to-terminal transport, make sure that you drop off the vehicle at the designated location well in advance. You don't want to miss your slot.
Likewise, if you are using door-to-door, ensure that the vehicle is accessible. Take it out of the garage and unlock any gates to provide vehicle handlers with access.
Step 6: Final Delivery

Lastly, you'll need to prepare for final delivery. Make arrangements for the recipient to receive the vehicle. Remind them to collect all the documents they need for the handover.
Why Choose Vehicle Transport Services for Vehicle Shipping in Houston?
Our customers love our services. Here's why they keep coming back.
30% Cheaper Than Anyone Else
Our unique business model means that our prices are up to 30% cheaper than anyone else. That means that you can save even more on vehicle moving costs.
Excellent Customer Service
We're 100% committed to our customers, which is why we are so laser-focused on providing exceptional customer service. Every team member is utterly dedicated to the cause. If you have any questions, suggestions, or complaints, simply give us a call and our team will get on the case immediately.
We Ship A Vast Range Of Vehicles
Vehicle transport services ships a host of vehicles in Houston, TX. You can use us for luxury vehicles, electric cars, hybrids, sports cars, campervans, recreational vehicles, military buses, industrial vans, and sports utility vehicles. We also ship motorcycles!
Modern Tracking And Security
We want to ensure that you have complete peace of mind while your vehicle is in transit. That's why we equip vehicles with modern tracking technology, showing you their location at any time.
Weather, instability, delays, and bad weather may delay your shipment. With us, you can get regular updates from our drivers, telling you where your vehicle is right now and what the holdup is.
Full Insurance
We also fully insure your vehicle for the duration of the trip, from the moment we pick it up to drop it off. In the unlikely event that your car should sustain damage, our insurer will cover the costs.
Tailored Shipping Experience
Lastly, we offer fully tailored shipping options. With us, you get to decide the cost, level of protection, convenience, and shipping type. Choose from door-to-door, terminal-to-terminal, and more. International shipping is also available.
Get Vehicle Transportation Services in Houston TX, Today
If you're looking for vehicle transportation services in Houston, TX, get in touch with our team today. Learn more about the services that we offer and how we can help you. Call now to reserve your spot. With us, you're always in safe hands.
Common Vehicle Transport Routes To/From Houston, TX
Car Shipping To/From Knoxville, TN
Vehicle Transport To Richmond, VA
Shipping A Car To/From Rochester, NY
Cities In Texas Where We Have A Local Office
Austin | Dallas | Houston | Plano | Fort Worth | San Antonio | Arlington