Fort Worth Vehicle Transport Companies | Get A Free Vehicle Transport Quote | Save 30% Compared To Our Competitors
---
Our Local Fort Worth Vehicle Transport Office
Address: 2021 Bliss Rd, Fort Worth, TX 76177
Phone: (817) 809-7660
---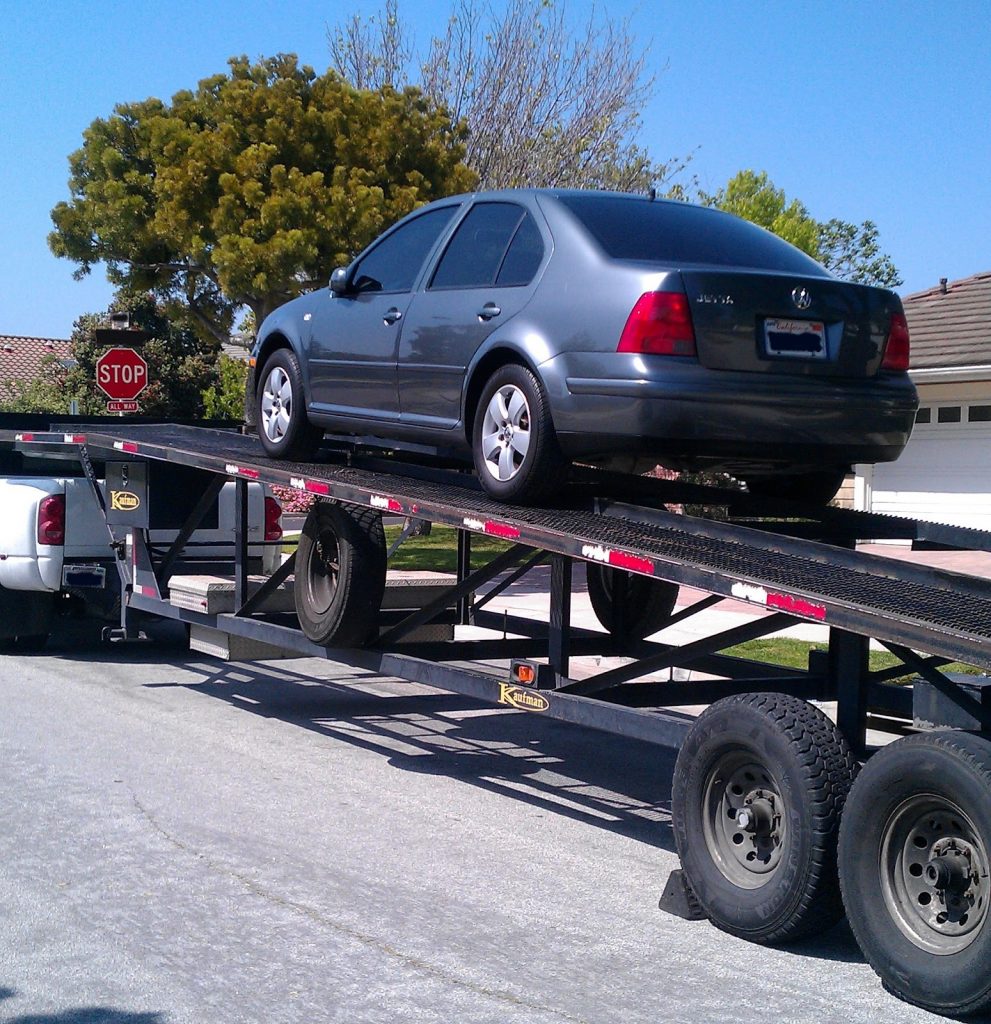 How To Ship A Car To/From Fort Worth, TX
Looking for a local Fort Worth vehicle transport company to ship your car? Look no further than Vehicle Transport Services | Fort Worth! We have a large network of auto haulers that can transport your vehicle safely and quickly. Our mission is to offer a wonderful vehicle transport experience for our customers from the initial quote until the delivery of their vehicle.
There are some tasks to complete and things to consider before shipping a vehicle to or from Fort Worth, TX. You don't have to go at it alone or stress over the process since Fort Worth Vehicle Transport services can help you ship your car across the country safely and in a timely manner.
Here you can learn more about the steps you should take and what's all involved in transporting a vehicle from one place to the next.
Preparing Your Vehicle
You want the process of shipping your vehicle to or from Fort Worth, TX to go as smoothly as possible. Therefore, focus on what you can do as the car owner to properly prepare your vehicle. Get a better idea of what steps to take so that all the pieces are in order when it's time to ship your vehicle and get it to where it needs to be.
Steps to Take When Shipping A Car
Begin by making sure your car is thoroughly washed inside and out and in good shape. Schedule a ship date and then either do it yourself or take it to get it detailed. It's also a wise time to make a note of any scratches, dings, or dents that are present. Cleaning it will help you quickly and easily see where the marks or discoloration are on your vehicle.
Next, take photos of any existing damage that's apparent and you notice. It's in your best interest to have proof of what your car looks like today and the condition it's in currently. If anything should occur during transport then you can prove it happened in the shipping process by showing your pictures.
Before you ship your vehicle to Fort Worth, make sure you remove any valuable products from your car. It'll reduce the chance of theft from happening and you'll sleep better knowing your valuables are kept safe. For instance, remove your GPS system or custom stereo if you have one. Also, take out your toll tag so that you aren't charged any fees or extra money when transporting your vehicle. If you have an alarm system then you should disable this as well. Take the time to remove and secure any loose parts like your antenna and fold in your mirrors as you prepare your vehicle.
Perform A Maintenance Check
Once you take care of the tasks above then also perform a maintenance check on your vehicle before it departs. Your car may be inoperable so you'll want to communicate this at the time of shipping. On the other hand, if your car is operating properly then ensure no leaks or other mechanical issues are happening with the vehicle. There may be delays or other damage to your car or other vehicles if you fail to address these and get them taken care of. For example, top off your fluids, check your tire pressure and confirm the car has a full battery charge.
Final Preparation Tasks
Empty your gas tank as part of the final preparation tasks when it comes to using Fort Worth Vehicle Transport services. Get the tank so it's about 1/4 full since there's no need to have more than this level of gas available. The only time your car will be moved is when it's taken on and off the truck.
In addition, make sure you have or make an extra copy of the keys to hand over. You don't want to give the driver your only set. You can always get a set made in advance if you don't have an extra pair sitting around.
Vehicle Transport Services
You have several options when it comes to the transport options you use. It all depends on your needs, budget, and personal preferences. Here you'll find a summary of each so that you can determine which will be best for you.
· Open: An open transport service is the most common and budget-friendly way to ship your vehicle across the country and to Fort Worth. How this works is that your vehicle will be loaded onto an open auto hauler that's carrying other vehicles on its rig. It's even common for dealerships or people who are shipping new cars to use this method.
· Covered: You'll need to pay more for the covered service since your vehicle is protected from Mother Nature and any potential external influences. The car haulers are covered in a canvas material to keep most/all elements of the road and Mother Nature away from the vehicles being transported.
· Enclosed: On the slightly higher scale, there is enclosed vehicle transport. This method is more money because your car will be fully covered and protected when shipping it to and from Fort Worth. It's a common and attractive choice if you're shipping a classic or an exotic car.
There are also the options of having door-to-door or terminal-to-terminal services where your vehicle is picked up at a specific address and delivered directly to the door or terminal of the address on the other end.
Ready to Get Started?
Are you looking to have a car shipped to or from Fort Worth, TX? Then take the time to learn more about how Fort Worth Vehicle Transport services can help ensure a smooth and successful trip. Visit our website for a free vehicle transport quote that you'll receive instantly. We guarantee you'll save over 30% compared to our competitors.
We encourage you to click to get a free quote today. We have vehicle transport specialists available around the clock (even on holidays) to offer a quote and advice in choosing the ideal vehicle transport service for your situation and budget.
We're here to answer any questions you have and will make certain that you're satisfied with our services. Give us a call to get three to five different quotes so you can choose the right vehicle transport option for you.
About Us
Vehicle Transport Services is a licensed, bonded, and insured Fort Worth Vehicle Transport Company here to move your vehicle across the country in a timely manner and, most importantly, safely.
Our company was founded in 2013 with the idea of changing the vehicle transport industry and bringing some ethical standards to the industry. You, the customer, are our primary focus and the sole reason we are in business. We promise to do and will do everything in our power to help the customer with their vehicle transport needs. This is what sets us apart from the competition and helps us better serve you.
You need a company you can trust. We are A+ Rated and Accredited through the Better Business Bureau, and we are 5-Star rated on Google and Facebook as well.
Common Vehicle Transport Routes To/From Fort Worth, TX
Vehicle Transport To Birmingham
Cities In Texas Where We Have A Local Office
Austin | Dallas | Houston | Plano | Fort Worth | San Antonio | Pearland | Arlington