Marlborough Vehicle Transport Companies | Get A Free Vehicle Transport Quote | Save 30% Compared To Our Competitors
---
Our Local Marlborough Vehicle Transport Office
We Help Customers Ship Their Car To/From The Marlborough, MA Area & We Ship Vehicles Anywhere In The United States
Phone: (508) 573-7055
---
Hours of Operation
Monday – Friday from 9:00am – 8:00pm
Saturday & Sunday from 9:00am – 5:00pm
---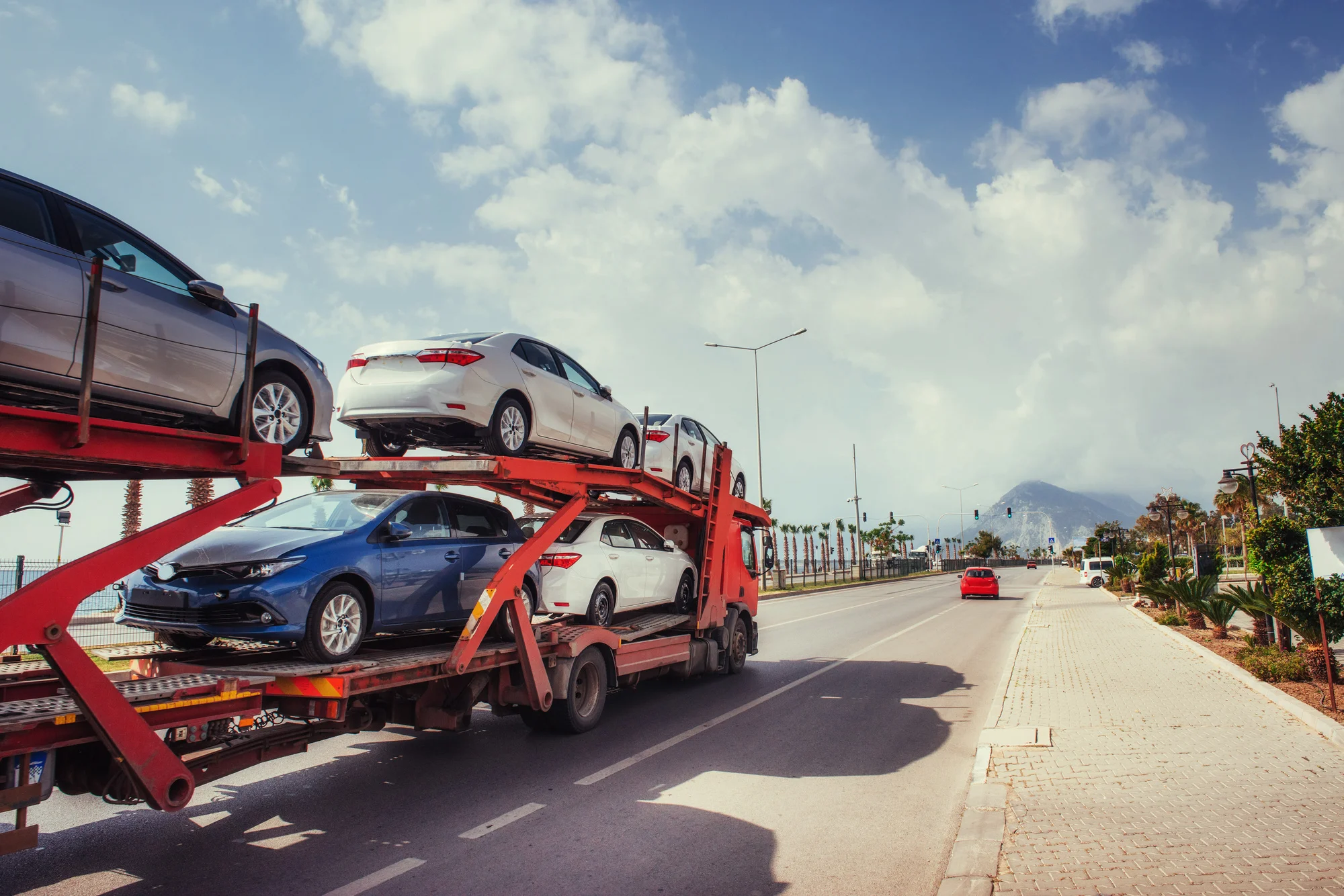 How To Ship A Car To/From Marlborough, MA | Marlborough Vehicle Transport Companies
Need to ship a car to/from Marlborough, MA? Try using a local Marlborough vehicle transport company like Vehicle Transport Services.
Shipping a vehicle across the country instead of driving it brings a host of benefits. You avoid:
Giving up your free time
Depreciation of your vehicle
Spending money on expensive overnight stays, food, fuel, and other costs associated with long journeys
On this page, we explain how our vehicle transport services work, the options you have, and why our clients keep coming back to us. Here's what you need to know.
Our Marlborough, MA, Vehicle Transport Services
At Vehicle Transport Services, we provide a tailored shipping service that reflects your needs. We have options for different types of vehicles, shipping requirements, and budgets.
Shipping Types
Not all vehicles require the same type of shipping. That's why Vehicle Transport Services offers three options.
Open transport is our budget-oriented service. Here, our team puts your vehicle on a car transporter along with several other cars sharing the cost of the journey. This arrangement brings the price down and makes the service more affordable.
If you are worried about the elements or damage from road debris, we offer a covered car transport option. This service shrouds your vehicle in a protective cover, stopping rock strikes, hail, or other weather conditions from damaging your vehicle.
Lastly, for those looking for ultimate protection, we offer fully enclosed vehicle transport. Here, we place your vehicle on a cargo trailer with a canvas roof and walls that fully protect it, just like a food shipment, from all sides. This service is perfect for classic car shipping and shipping luxury and exotic vehicles as well.
Delivery Options
Vehicle Transport Services also offers two delivery options, depending on your needs.
Door-to-door transport is where we come to an address of your choice (usually your home or business address), collect your vehicle(s), and then transport them to a destination of your choice. This service is often the most convenient.
Terminal-to-terminal transport is our budget-focused option. Here, we ship your vehicles from a central hub in Marlborough, MA, to hubs in other parts of the country. This lowers costs but requires you to arrange transport to and from the terminals.
How To Ship A Vehicle With Us
Shipping a vehicle with us is incredibly simple. Here's what you need to do:
Choose your preferred transport method
Before you get a quote, you'll need to choose the type of service that you'd like us to provide.
Start by considering the type of transport you need for your vehicle. If you are a dealership looking to move a large number of second-hand cars, then open transport might be the best option. Likewise, covered or enclosed transport is better for supercars and expensive classics.
Next, think about which delivery method you'd prefer. Door-to-door is the most convenient. But if you are on a budget, terminal-to-terminal might be more appealing.
Get a quote
The next step is to get a quote. We offer a free estimate tool that tells you immediately how much shipping with us will cost. All you need to do is provide us with the following information:
Your name
Email and telephone number
Where you want us to pick up your vehicle
Where you want us to deliver your vehicle
The shipping date (the day we move your car to a new location)
When your vehicle was made
The make and model of the vehicle
Whether the vehicle runs or not
The type of shipping and delivery you require
Once we have the data, we can then crunch the numbers and provide you with an accurate quote. We can also help you with any additional documentation you want to process and provide extra information about our services. Just get in touch.
Pay the deposit and get ready for pickup
If you want to go ahead with vehicle transport at the quoted prices, pay the deposit. This small fee reserves your slot on a transport vehicle of your choice and contributes to the final cost.
Before the shipping date, you'll need to make sure that your vehicle is adequately prepared. Make sure that you have all the ownership documentation that you need and that your car is in an accessible location. Avoid leaving it in a locked garage or behind a closed gate.
For terminal-to-terminal transportation, you'll need to drive your vehicle to the pickup point or arrange an alternative transport method to get it there. Ensure that you do this with plenty of time to spare before departure to avoid disappointment.
Prepare For Vehicle Receipt
Once the vehicle is in transit, all that's left to do is prepare for receipt. If you are shipping the vehicle to yourself, make sure that you are present to take ownership. Likewise, if you are delivering the car to another person, make sure that they know the time and date of the delivery so that they can be ready to sign off on the documentation.
After the vehicle reaches its destination and all the paperwork is done, that's it. Your vehicle has been transported successfully.
Why Choose Us For Marlborough, MA, Vehicle Transport
If you're looking for vehicle transport services in Marlborough, MA, you're in good hands. Our customers come back to us time and again, thanks to our service. Here's what sets us apart from traditional operators:
Tailored Transport Options
With us, you choose exactly how you want us to transport your vehicle. We provide options for a range of budgets and protection levels.
Professional Handling
Our team has years of experience in handling vehicles, including classics, luxury cars, and supercars. We also understand the sentimental and financial value of the vehicles in our possession. Because of this, we offer professional handling, ensuring that your vehicle arrives at its destination in the exact condition in which it set off.
Lower Prices
Finally, we offer lower prices than our rivals – up to 30 percent off. We're able to do this because of the nature of our services and how we operate.
Ship A Vehicle To/From Marlborough, MA, Today
We make vehicle shipping seamless, convenient and affordable. Try our service today and see how it could benefit you. Get a free vehicle transport quote in seconds.
Common Routes To/From Marlborough, MA
Auto Transport To/From Miami, FL
Car Shipping To/From Richmond, VA
Shipping A Car To/From Nashville, TN
Vehicle Transport To/From Phoenix, AZ