Spokane Vehicle Transport Companies | Get A Free Vehicle Transport Quote | Save 30% Compared To Our Competitors
---
Our Local Spokane Vehicle Transport Office
Address: 601 W 1st Ave, Suite 1400, Spokane, WA 99201
Phone: (509) 904-1448
---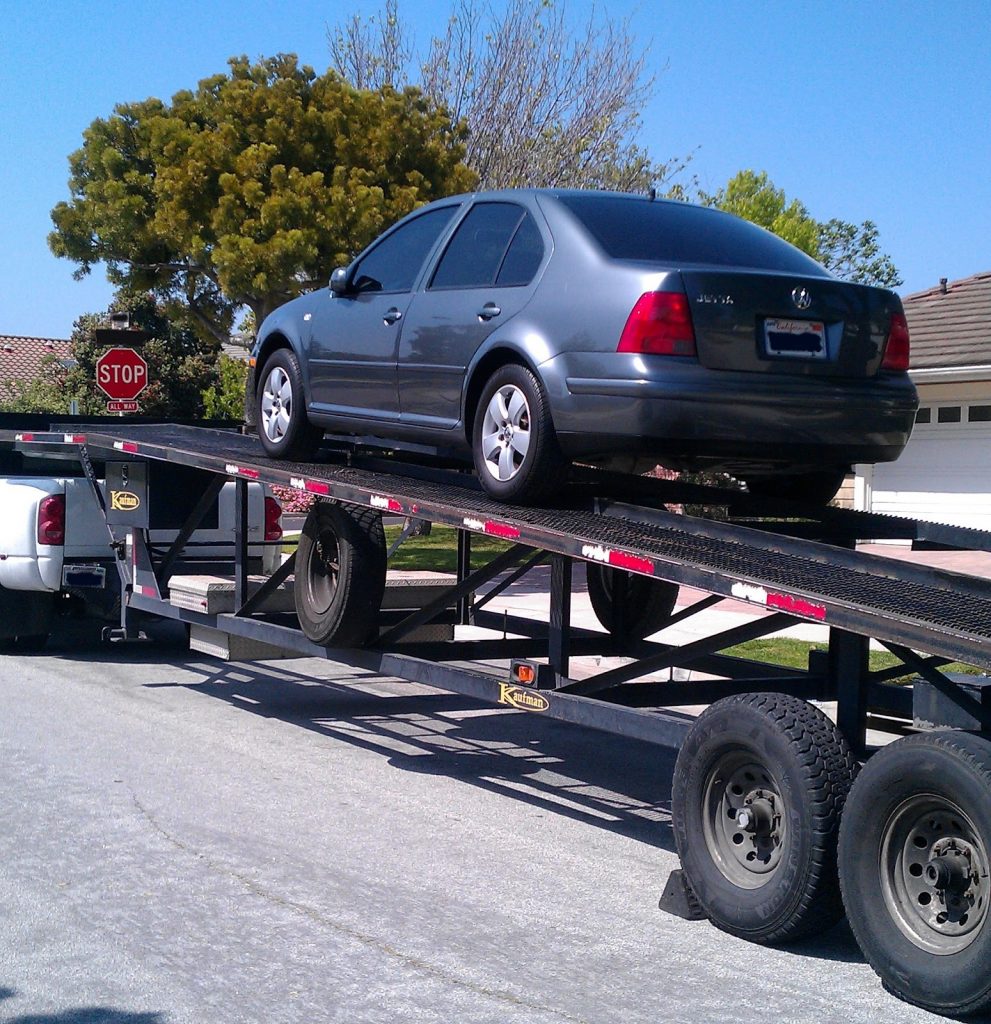 How To Ship A Car To/From Spokane, WA
Do you want to ship a vehicle to/from Spokane, WA? If so, Vehicle Transport Services | Spokane is here to help. On this page, we discuss how to ship a car if you live in Washington state, the auto transport services that we offer, and why you should choose us. 
Why Ship A Vehicle?
But, before we get into all that, why ship a vehicle in the first place? Isn't it better to just drive it to its new location?
Usually, the answer to this question is "no." Shipping is often better. Here's why:
It saves you time: Driving your vehicle to a location far across the country can take up an entire weekend. But with vehicle transport services, you don't waste any of your free time at all.
It reduces mileage on the odometer: Increased mileage from a long trip can also lead to the rapid depreciation of your vehicle. Auto transport eliminates this risk.
It could save you money: While car shipping isn't free, the total cost is often comparable to what you'd pay if you did it yourself, particularly if you have to stay overnight in a hotel.
It eliminates the need for return travel plans: Driving a car to its destination is straightforward. But how will you get home after you drop off your car at its new destination? Airplane or train: those are usually your only options. But with car shipping, it's no longer a concern.
How Spokane Vehicle Transport Works
So with that said, how does Spokane vehicle transport actually work? Here's what you need to know: 
Step 1: Choose Your Preferred Shipping Options
The first step is to choose your preferred shipping options. At Vehicle Transport Services, we offer open-air, covered, and enclosed transport, along with door-to-door or terminal-to-terminal delivery. These options let you balance convenience with cost and protection from the elements. 
Open vehicle transport, for instance, is the most affordable option because you share the cost of transport with other vehicles.
By contrast, enclosed is our premium auto shipping service. Here, your vehicle gets an entire cargo truck to itself, protecting it from the elements.
In the middle is covered transport. With this service, your vehicle shares an auto transporter with other vehicles but receives a cover, protecting it en route.
We also offer national and international shipping. And our terminal-to-terminal service is ideal for anyone looking to transport items in bulk or at lower costs.
Step 2: Reach Out To Us
Once you decide which service you want, the next step is to reach out to us. Provide us with some details, such as the make and model of your vehicle and where you'd like to transport it, and we will get back to you with a quote. The estimate will closely reflect the final cost you pay.
Step 3: Ask Us Anything
Before you confirm the date of your vehicle's delivery, feel free to ask us any questions about auto shipping. For example, you could ask us about:
Whether our quotes contain any hidden costs
What assurances we can offer to make sure that we deliver your car on time
How we track our vehicles in transit
Our insurance cover what happens in the event of an accident
When the coverage starts and finishes
Where we will store your vehicle overnight (before shipping)
Step 4: Check Your Vehicle
Before we ship your vehicle to its new destination, you should do your own personal inspection and log all your findings. Take photos and videos of the interior, exterior, and under the hood for security purposes and your own peace of mind.
If you are using terminal-to-terminal delivery in Spokane, WA, make sure that you take your vehicle to the terminal well in advance of the shipment. Or if door-to-door is your preferred method, be sure that your car is in an accessible place on your property at the pre-arranged time.
Step 5: Pay The Deposit
Next, pay the deposit. This fee contributes to the final bill. You pay the remainder either at the terminal or on your doorstep when we collect your vehicle. It reserves your place on the auto transporter or truck on your chosen shipping date.
Step 6: Sit Back And Relax
Once we collect your vehicle, all that's left for you to do is sit back and relax. If you are receiving a car personally, you'll need to provide the relevant cash and documents on delivery.
During the shipment, we will continually update you on your vehicle's progress. Just before delivery, you'll get a notification telling you that your car has arrived at its destination.
Why Choose Vehicle Transport Services In Spokane, WA?
There are plenty of car shipping companies, so why choose us? 
30% Off The Normal Price
Because of the way we operate, our prices are up to 30% lower than other auto shipping firms. We pass these savings on to you.
Peace Of Mind
We're fully insured from the moment we collect your vehicle until we deliver it to its final location. Even if something goes wrong, you're protected.
We handle all vehicles carefully. As car lovers ourselves, we understand that many vehicles have sentimental value to their owners. Therefore, our expert team takes care of them as if they were their own.
We also track all shipments using modern tracking technology. This way, you always know where your vehicle is at any time, day or night. If there is a problem en route, we will inform you immediately.
Customer Service Excellence
If you'd like to discuss anything related to your order, you can call us anytime. After all, you deserve the best service. Our reps are happy to talk to you about anything to do with car shipping services.
Get Spokane Vehicle Transport
If you'd like to benefit from our auto shipping services, get in touch with our team today. Get your free vehicle transport quote in seconds.
Common Vehicle Transport Routes To/From Spokane, WA
Car Shipping To/From Detroit, MI
Vehicle Transport To Chicago, IL
Shipping A Car To/From Memphis, TN
Cities In Texas Where We Have A Local Office
Seattle | Tacoma | Spokane